Arizona banker Western Alliance Bancorporation (WAL) has announced pricing of their new Fixed-Rate Reset preferred.
The issue prices with a meager coupon of 4.25% which will remain fixed about the first 5 years. On 9/30/2026 the coupon will reset to the 5 year treasury plus a fixed spread of 3.452%. After this point the issue will reset every 5 years with the fixed rate spread added to the 5 year treasury.
The issue is non-cumulative and qualified. It is rated Ba1 by Moody's (1 notch below investment grade) and BBB by Kroll–note that Kroll doesn't call this investment grade..
The issue trades immediately on the OTC grey market under temporary ticker WALPV.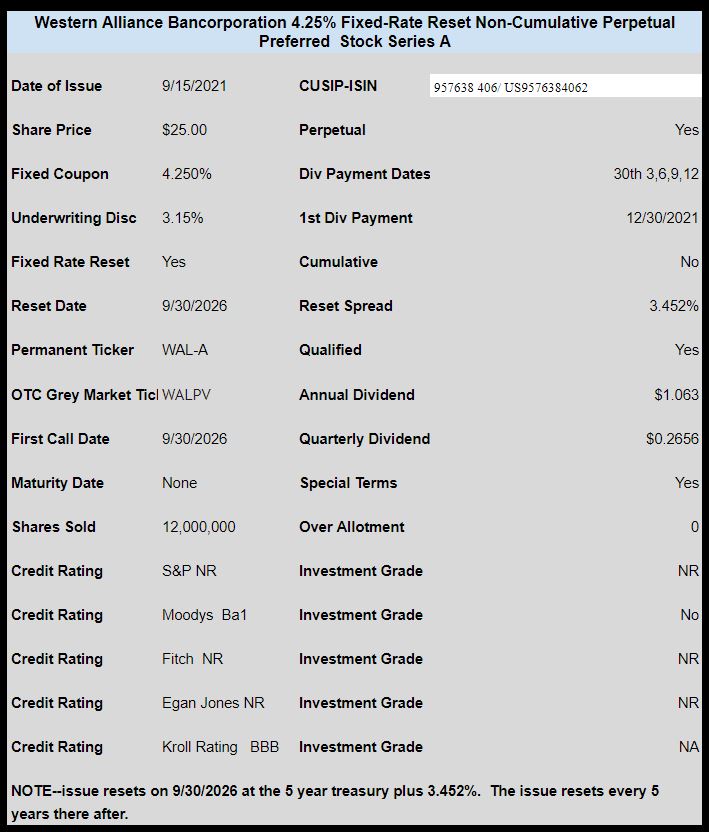 The pricing term sheet can be read here.