INPOINT Commercial Real Estate Income (not publicly traded) has priced the previously announced preferred stock.
The issue prices at 6.75%, is cumulative and non qualified.
The issue does have a 1% failure to redeem clause which kicks in on 9/30/2026 and 1% more each 9/30 to a maximum of 10%. So 9/30/2027 rate is 7.75%, 9/30/2028 8.75% etc.
The issue trades immediately under OTC grey market ticker of IPCRV.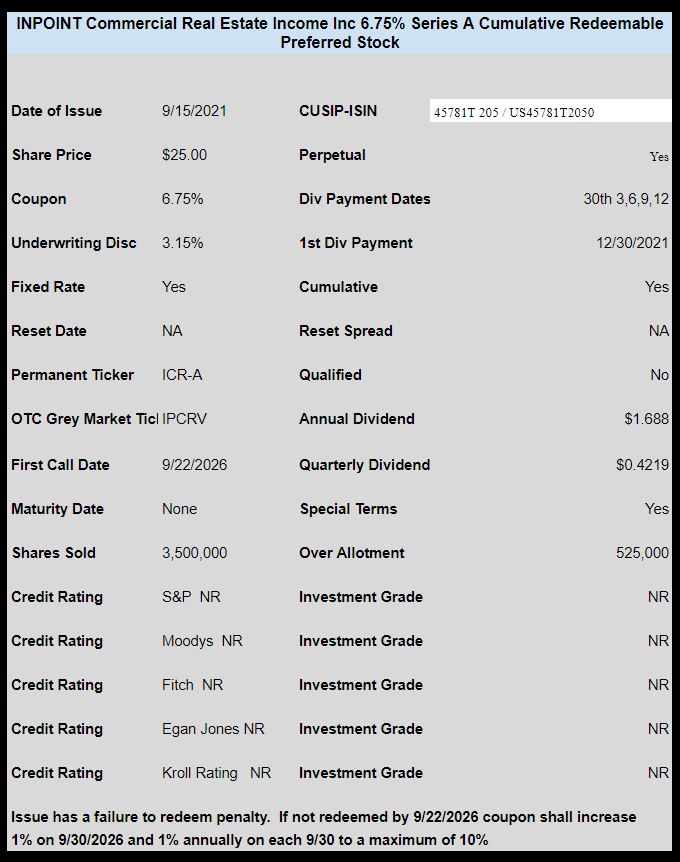 The pricing term sheet can be read here.