Giant office property REIT Office Properties Income Trust (OPI) has priced the previously announced senior note issue.
The issue carries a fixed rate of 6.375%. Being debt the interest payments are not qualified.
The issue matures on 6/23/2050 and has an optional redemption period starting 6/23/2025.
The issue carries low investment grade ratings from both S&P and Moodys.
Being a debt issue there will be no OTC grey market trading, but if one is anxious and wishes to buy before exchange trading begins a call to your broker with the CUSIP shown below may get you some shares early.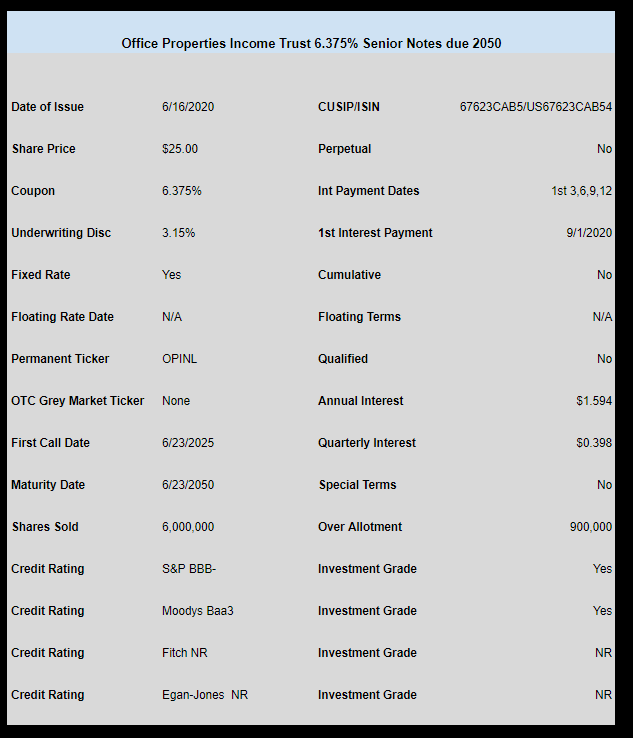 The pricing term sheet can be found here.