THE OTC GREY MARKET TICKER IS TMPHL.
Triumph Bancorp (TBK) has priced their previously announced issue of perpetual preferred stock.
The issue priced at a fixed rate of 7.125%. The issue is non-cumulative and qualified. It is unrated by the major rating agencies. There will be a optional redemption available starting on 6/30/2025
The issue will trade on the OTC grey market, but the temporary ticker has NOT yet been announced.
Note that while we have had many smaller banks selling preferreds lately TBK may be about the smallest of the group with assets of just $5 billion. Maybe more due diligence is warranted before purchase.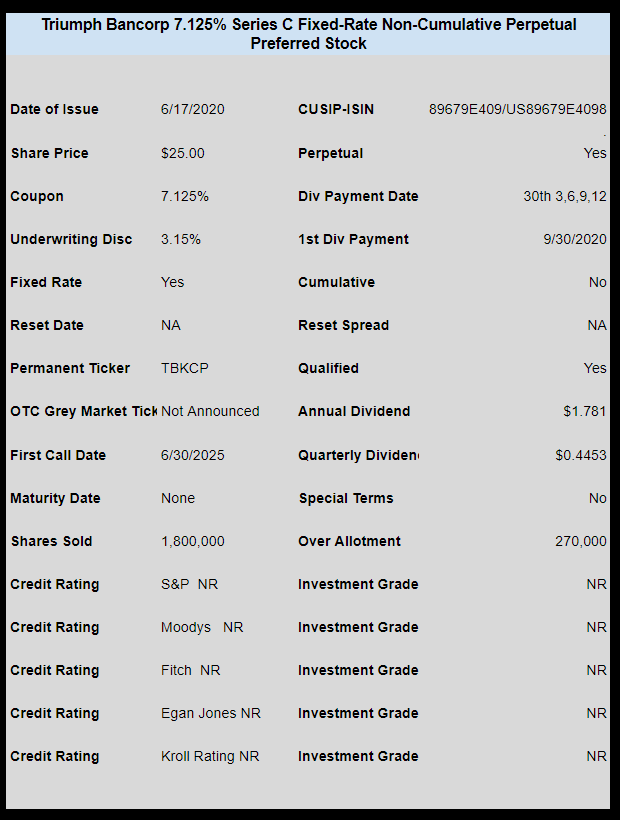 The pricing term sheet can be read here.