Well there should be no doubt this will be a wild week—a barrel of oil is at $124/barrel as I write this and further increases in oil may very well send the global economy into a recession–these are scary times.
The S&P500 fell by about 1.3% last week, but traded off by about 3% at one point in time. This leaves the index right about 10% off of all time highs.
The 10 year treasury is now trading based on 'flight to safety' and global turmoil and closed last week at 1.72%. As we have seen in past weeks rates can bounce back higher in an instant, but now the Ukraine situation has become serious enough to bring doubt as to any Federal Reserve plans for the months ahead. Needless to say we are now on a day to day global 'wait and see' – no one knows what may occur in the weeks ahead.
The Federal Reserve balance sheet fell by $24 billion last week
$25/share preferred stocks and baby bonds took another hit last week with the average shares falling by 14 cents. Investment grade issues fell by 12 cents, banking issues by 3 cents and mREIT preferreds by 12 cents. Shipping issues fell an average of 62 cents/share which was primarily heavy losses in the Dynagas LNG preferreds based upon Russia related business.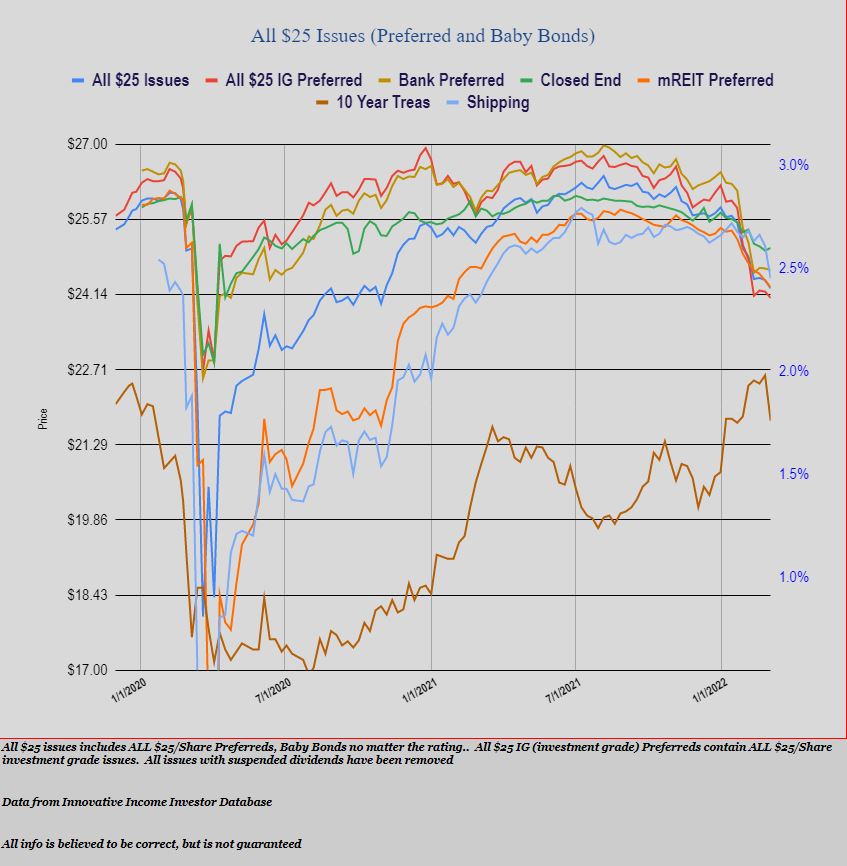 Last week we had 2 new income issues.
Insurance company Kemper Corporation sold a new issue of 5.875 fixed-rate reset baby bonds with a 2062 maturity. The shares are not yet trading.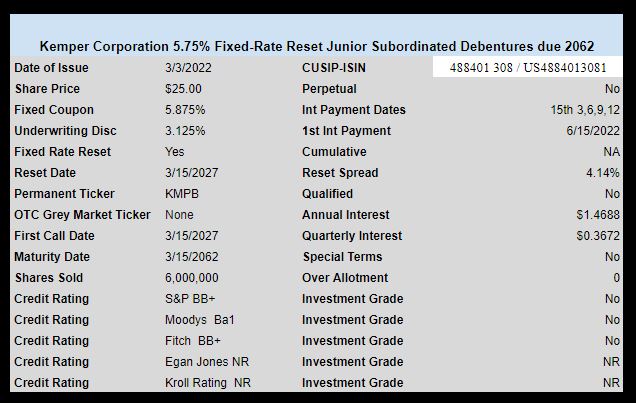 Hard money lender Sachem Capital (SACH) sold a 6.00% note issue. This issue is not yet trading.