Sachem Capital (SACH) has priced the previously announced issue of $25/share notes.
The notes prices at 6.00%.
These notes have a maturity date of 3/30/2027 with an early optional redemption available to the company starting 3/9/2024.
Egan Jones rates this issue BBB+
This issue will note trade OTC as such it will be about a week before we see trading begin.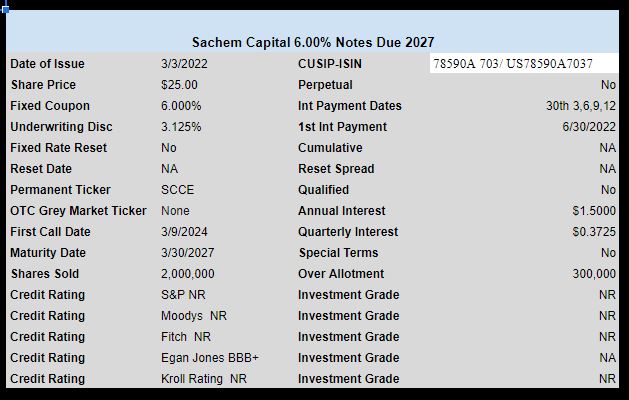 The pricing term sheet can be found here.