Charah Solutions Inc. (CHRA) has priced a new issue of baby bonds with a maturity date in 2026.
The issue will be redeemable starting on 8/31/2023 on a sliding scale bonus rate for 2 years before reverting to the $25 liquidation preference up until maturity.
For what this is worth the notes are rated 'B' by Egan Jones.
The issue is note trading and won't likely trade til later in the week or next week. There is no OTC grey market trading.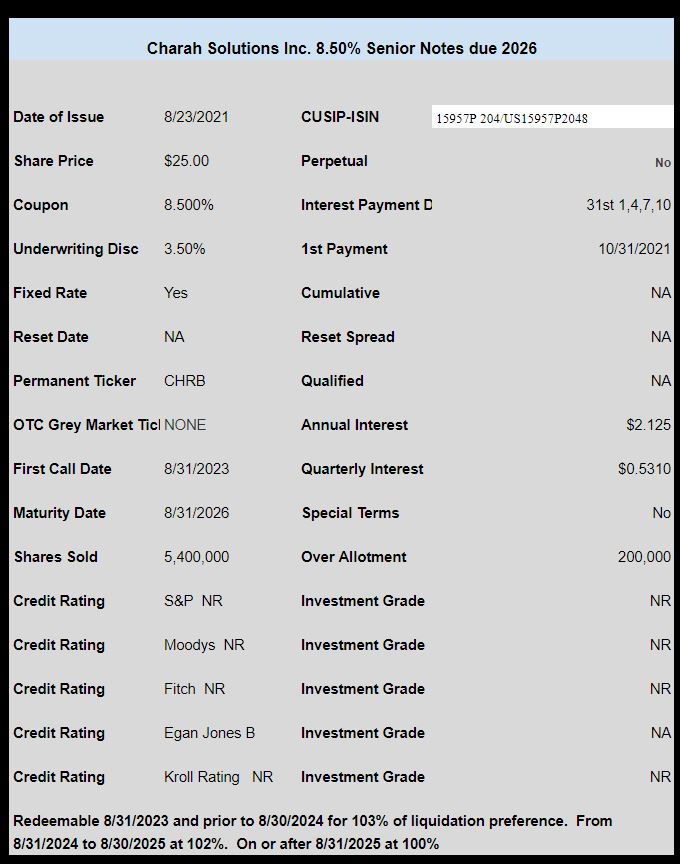 The pricing term sheet is here.
The original registration statement can be found here.
xerty posted this one this morning–likely someone posted last week by it was no noticed.