Here we go–waiting with baited breath to hear what kind of talk comes out of Jackson Hole (well not exactly out of Jackson Hole) this week. Unlike past years the 'symposium' will be virtual–less chance of having a couple of martinis and spilling the beans.
Last week the S&P500 moved a bit lower – not too much but 1/2% lower–markets seem to be laboring just a bit. The index is about 1% off of record highs.
The 10 year treasury hit 1.30% last week and was as low as 1.22% before closing the week at 1.26%. Obviously, in spite of on-going talk of 'tapering' folks aren't heading for the exits yet–maybe news out of the Jackson Hole shindig will boost rates a bit.
The Federal Reserve balance sheet jumped a solid $86 billion—-weeeee up we go to a new record high balance on the balance sheet–gee what a surprise (not).
Last week the average $25/share preferred and baby bond moved down a bit–3 cents. Investment grade off a penny, bank preferreds off 6 cents, mREIT preferreds off a nickel. The average coupon is 20 basis points lower since 8 weeks ago–a function of the incessant redemption of high coupon issues being replaced by low coupons (versus higher prices as prices have been flattish in the last 8 weeks).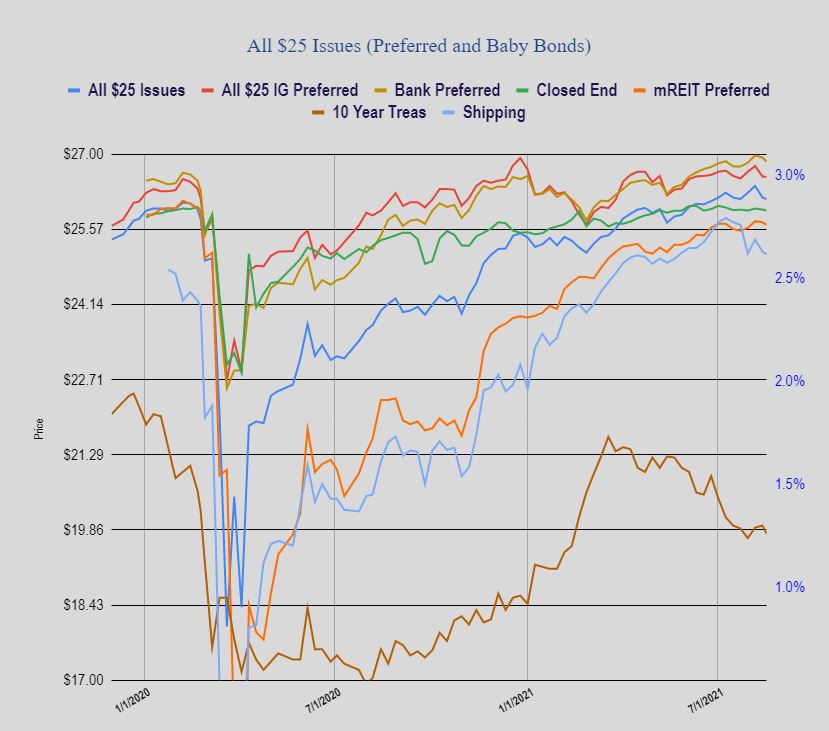 Last week we had just 3 new issues priced.
Textainer Group Holdings (TGH) priced a new perpetual preferred stock with a coupon of 6.25%. The issue is now trading under OTC ticker TGHPL and last traded at $24.80.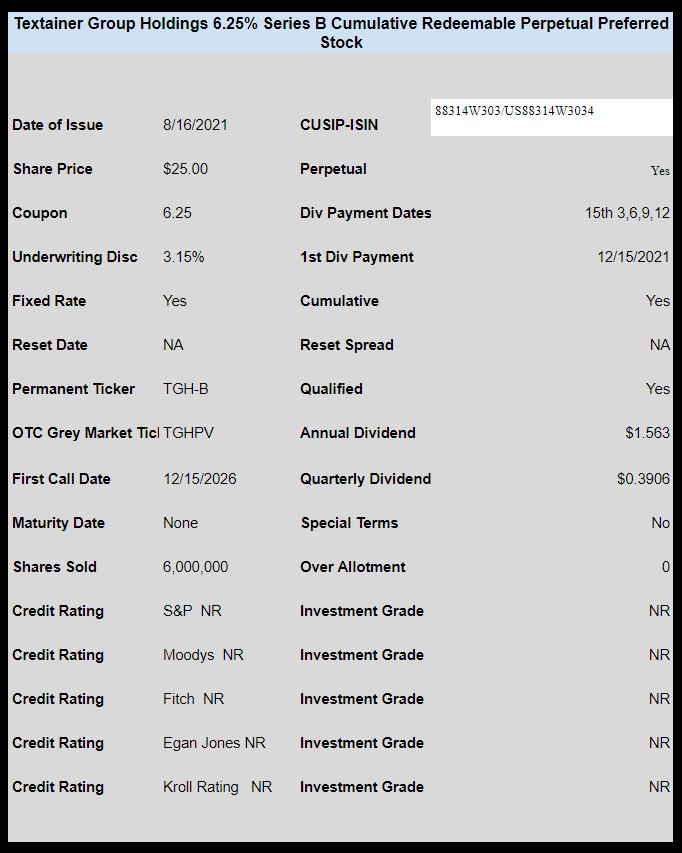 mREIT PennyMac Mortgage Investment (PMT) sold a new perpetual preferred stock with a coupon of 6.75%. The issue is trading under OTC ticker PMTCP and closed on Friday at $25.00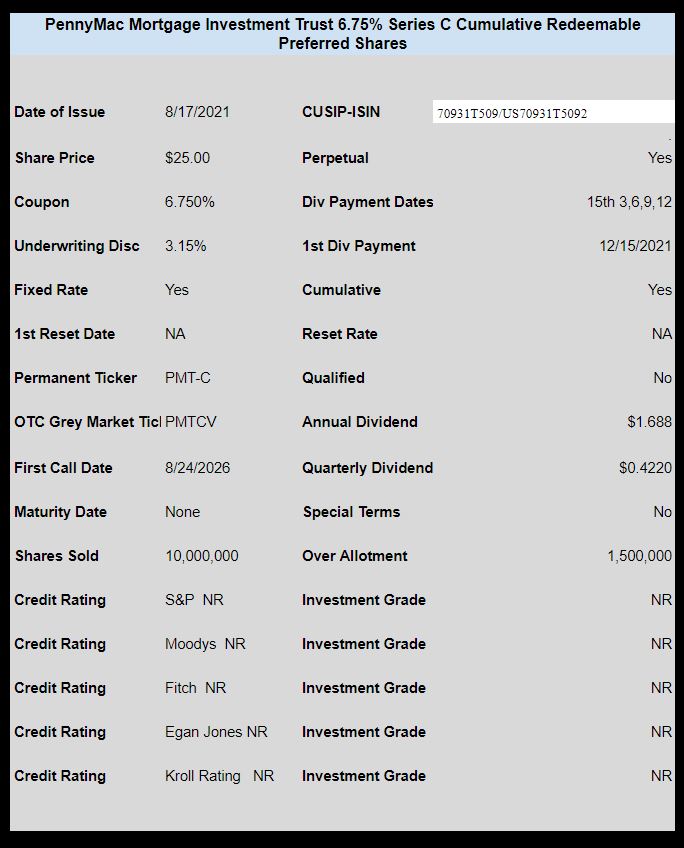 Lastly we had tiny vibration equipment maker and crypto miner Mechanical Technology Inc. (MKTY) sold and issue of perpetual preferred with a coupon of 9%. This issue is trading on NASDAQ under ticker MKTYP and closed on Friday at $24.35.