The previously announced new preferred issue from Capital One Financial (COF) has been priced.
The company has sold 17 million shares with a coupon of 4.25%.
The issue is split investment grade – S&P is BB and Moody's is Baa3. Fitch is BB+.
The issue trades immediately on the OTC grey market under temporary ticker COFNV. Watch for possible changes in the ticker as lately most have been changing after the initial announcement.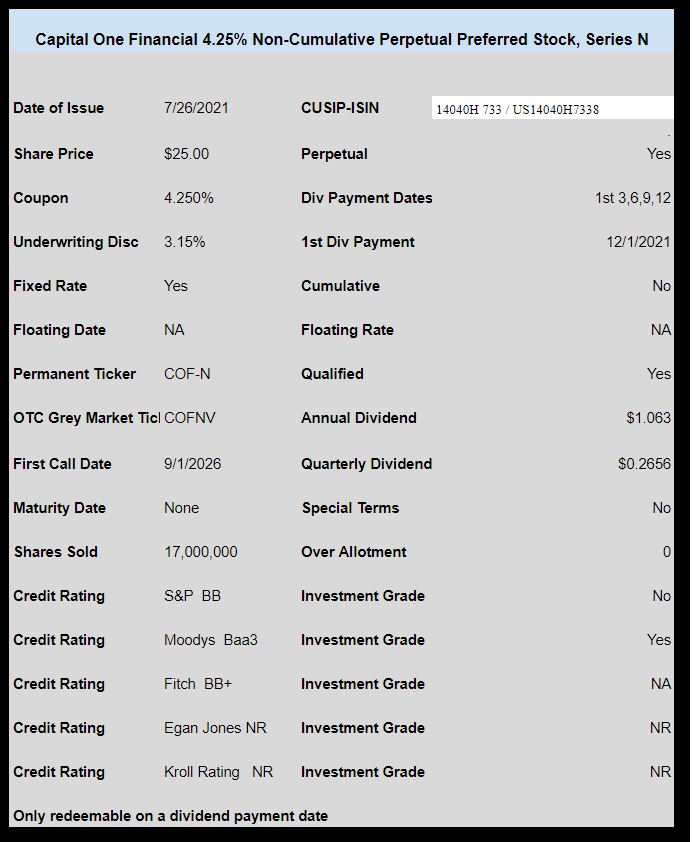 The pricing term sheet can be read here.