Water resource company Cadiz Inc (CDZI) has priced their new preferred issue.
The issue prices at 8.875%, is cumulative and non-qualified (at this time). The issuer of preferred stock can only pay qualified dividends if they have income–CDZI not only doesn't have income, but barely has revenue–for now dividends will be 'return of capital'.
The issue is now trading on the OTC grey market under ticker CDZAP (originally announced differently) and trading around $24.56.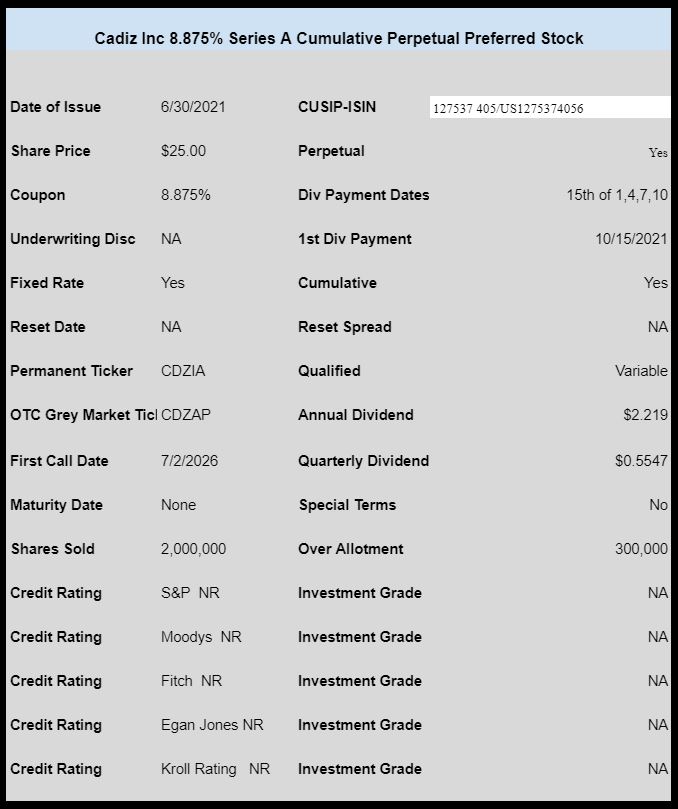 The pricing term sheet is here.