Well here we go, back after a long weekend.
Last week the S&P500 moved further into record territory as cash continues to slosh around seeking a home. The index closed at 4352 last Friday which is about 65 points above the close from the previous Friday–a gain of around 1.5%—a record close.
Interest rates, as measured by the 10 year treasury, moved lower – down to 1.43%–10 basis points lower than the last Friday. Honestly, it is my opinion, that until we see QE (quantatative easing) start to be tapered there is little chance for rates to move higher. The Fed, again and again, misses opportunities to taper–the most money ever looking for a home–yet they insist upon manipulating rates lower. This happened years ago after the great financial crisis and it continues to happen–when it is prime time to taper they don't pull the trigger.
The Fed balance sheet dropped by $23 billion last week. Of course it is virtually impossible at this point in time for the balance sheet assets to move lower beyond a week or two. A week or two down and then shoot higher.
In the $25/share preferred stock and baby bond arena we saw a bit of a gain last week as the average share was up by 7 cents. Investment grade issues rose by 6 cents and banks by 7 cents. CEF preferreds rose 6 cents and mREIT preferreds by 7 cents.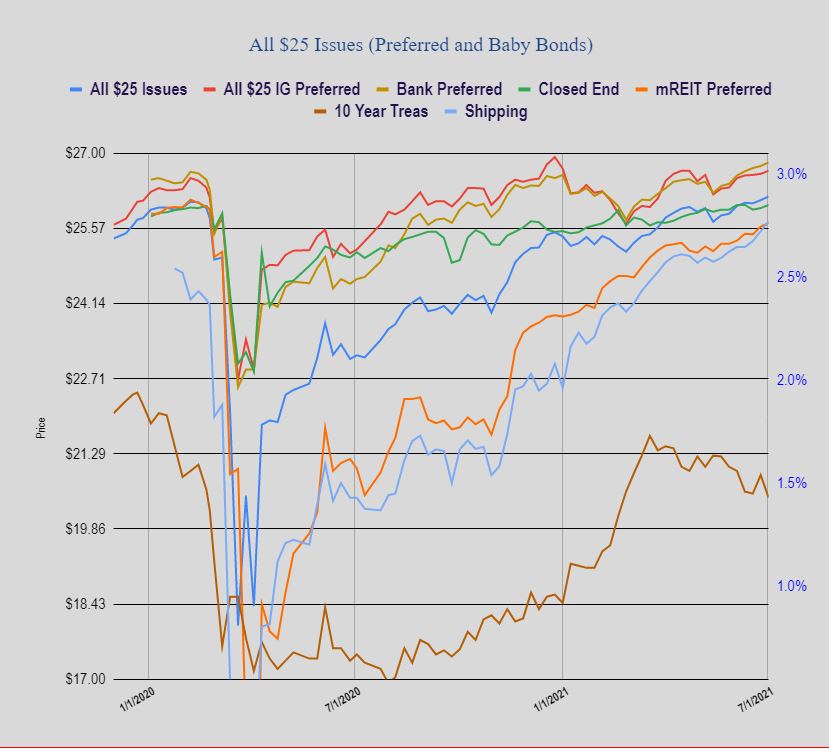 Last week there were 3 new income issues priced.
REIT CTO Realty Growth (CTO) sold a new 6.375% cumulative preferred which is now trading uder OTC temporary ticker CTOPV and closed last week at $25.42.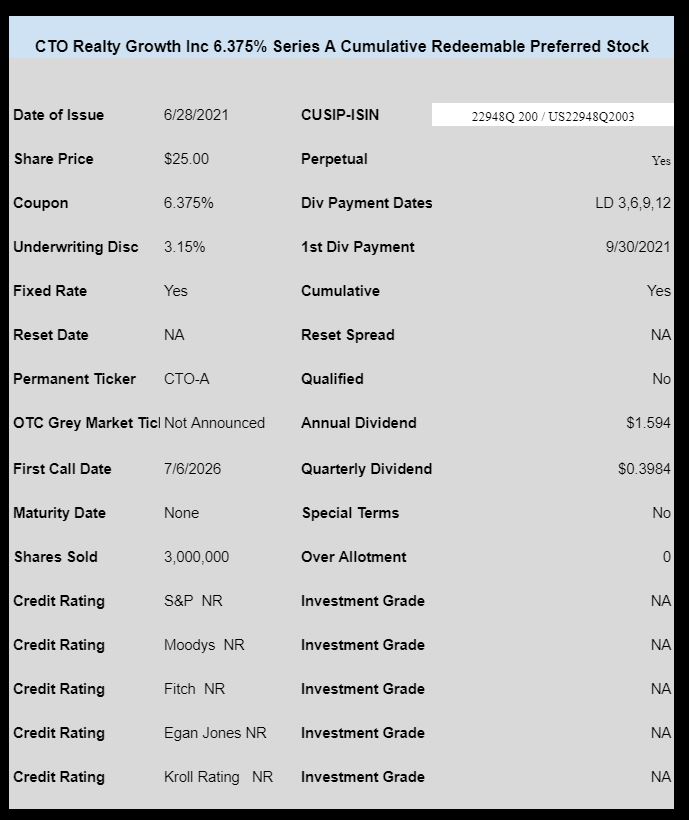 mREIT New York Mortgage Trust (NYMT) sold a new fixed to floating rate issue with an initial coupon of 6.875%. The issue is trading under the OTC grey ticker NYMFV and closed on Friday at $25.24.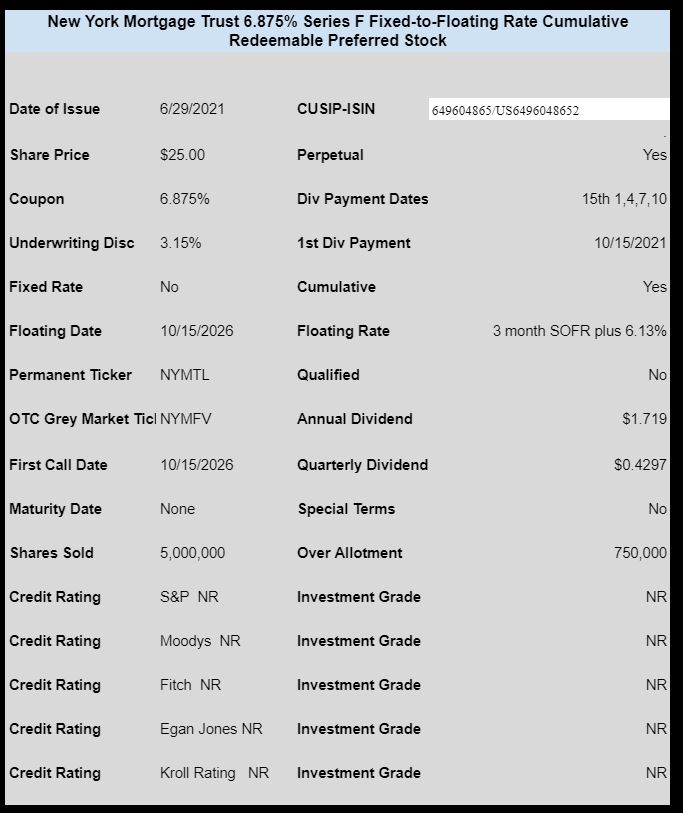 Tiny water resource company Cadiz Inc (CDZI) sold a 8.875% perpetual preferred. The issue is trading under CDZAP and closed on Friday at $24.96.