Mortgage REIT New York Mortgage Trust (NYMT) has priced their new issue of fixed-to-floating rate preferred stock.
The issue prices with an initial fixed rate coupon of 6.875%. The issue will convert to a floating rate of 3 month SOFR (secured overnight financing rate) plus a spread of 6.13% on 10/15/2026.
This issue will trade immediately under temporary OTC grey market ticker NYMFV. CAUTION the OTC tickers on a number of issues recently have changed without public notice.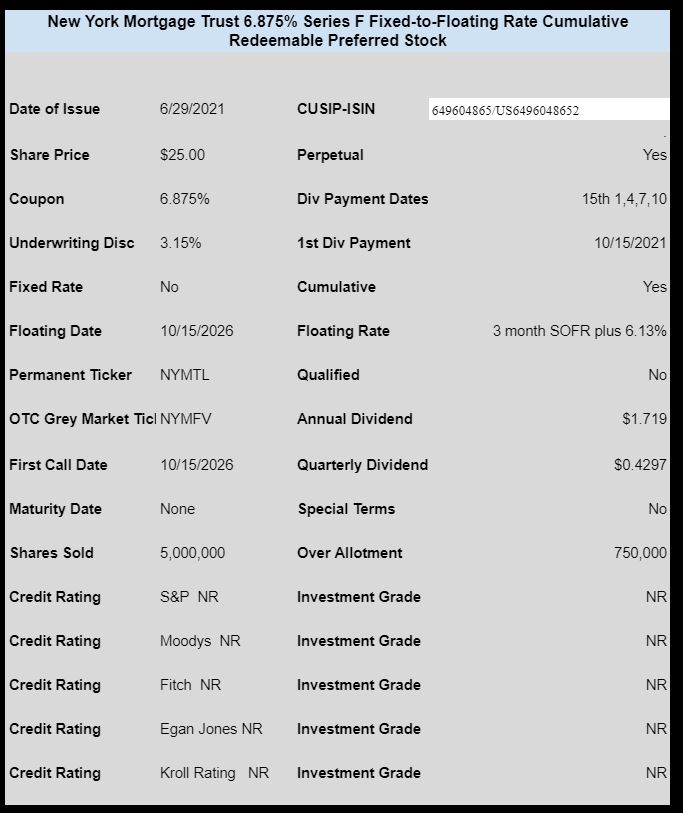 The pricing term sheet can be read here.