I have had my eye on the price of crude oil for a few weeks–many folks on the website believe that 'as oil prices go inflation goes'. Certainly there is a correlation – oil flows through to such a huge number of finished goods of all sorts that large crude oil price movements eventually flow through to consumer goods prices. Energy and energy services are just 7.5% of the consumer price index so energy prices as a component of the index is kind of minor – when factoring in crude as a component of all items??? The nightmare scenario is crude oil moves sharply higher and spikes the month over month CPI numbers–then what? Month over month prices are sharply higher – year over year they remain sharply lower.

We are awaiting the producer price index numbers as well as the very important jobless claims numbers. The 10 year treasury is trading at 3.82% right now and it is almost shocking to see how fast rates have fallen from the 4.09% area just a few days ago.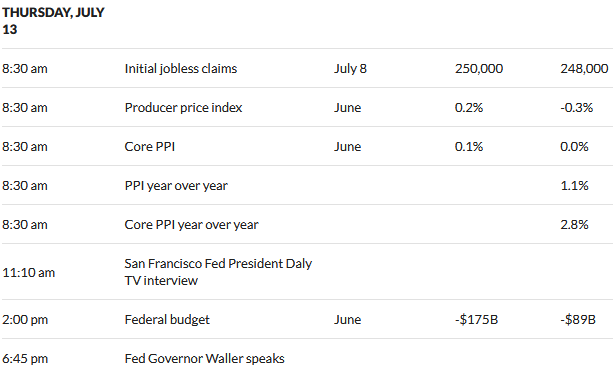 I sit on my hands – not motivated to do anything (buy or sell), but I am looking as always – just not acting.