US Bancorp (USB) has priced their recently announced new perpetual preferred stock issue.
The issue prices with coupon of 4.50% for 18 million shares (with another 2 million available for over allotment). The issue is investment grade.
The issue is redeemable starting 4/15/2027.
This issue will trade immediately under OTC ticker USBOV.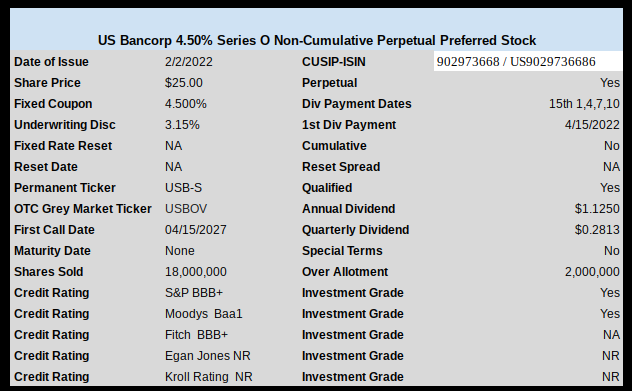 The pricing term sheet can be found here.