Container lessor Textainer Group Holdings (TGH) has priced the previously announced preferred issue.
The issue is a 'reset' issue. The initial coupon is 7% until 6/15/2026 after which the issue will reset at 6.134% plus the 5 year treasury.
The issue will reset every 5 years.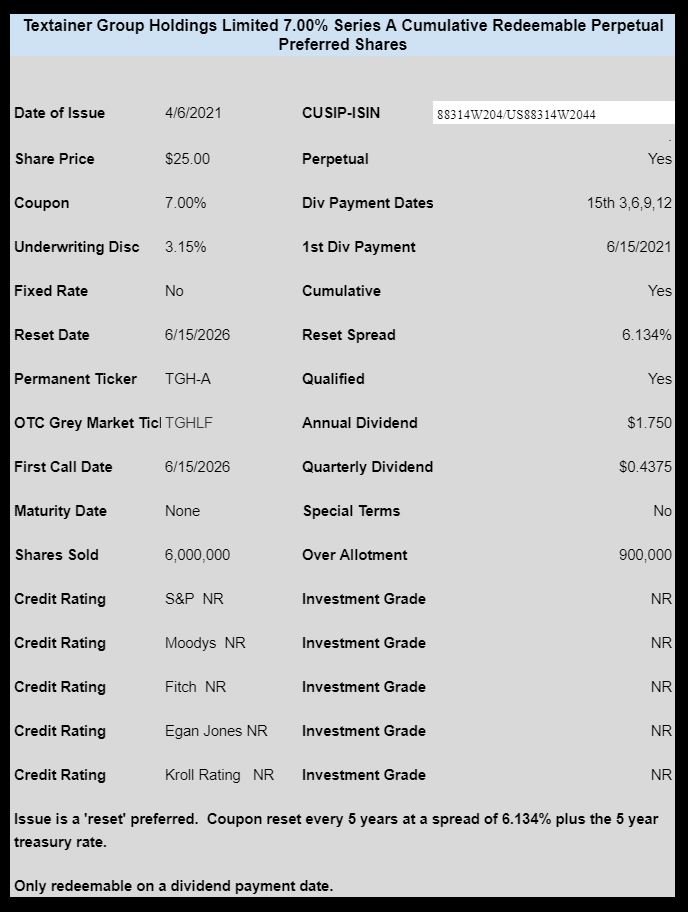 The pricing term sheet can be read here.