In a strange Saturday SEC filing Tellurian Inc (TELL) has priced the previously announced new baby bond issue. NOTE the actual trade for the new issue doesn't occur until Monday.
The $25/share issue prices at 8.25% for 2 million shares with another 300,000 shares (bonds) available for over-allotment.
The issue will trade under the ticker TELZ when it begins to trade in a week or so. There will be no OTC trading in this issue. One will have to contact their brokers bond desk with any request to acquire shares prior to exchange trading.
Once again this issue is optionally redeemable on a sliding scale–see the grid below for details. Additionally the issue may be called at anytime prior to 11/30/2023 at $25.00 plus a 'make whole' premium' (as outlined in the prospectus).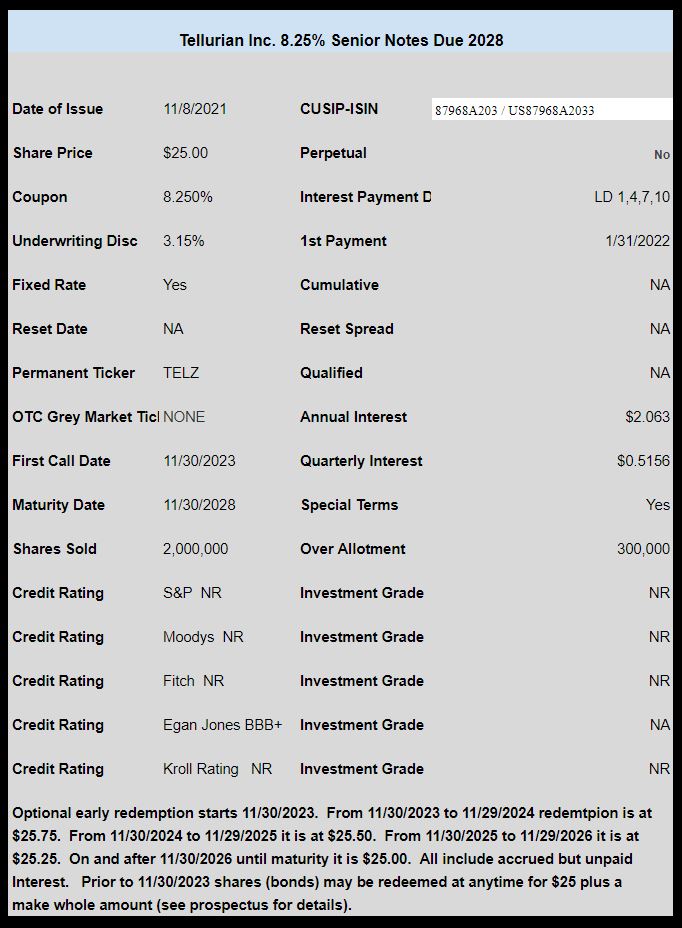 The pricing term sheet can be read here.
The preliminary prospectus can be read here.