The S&P500 moved higher last week by almost 2%–up, up and away–it seems like there is no end to rising equity prices and folks betting against common stocks have been soundly shellacked. In general the old saying that 'you can't fight the Fed' has been absolutely true. While tapering is coming soon I don't look for huge negative action in equities for now–someday–maybe.
With the announcement of Federal Reserve tapering to occur later this month was totally expected and had no negative effect on markets–the 10 year treasury fell sharply, closing at 1.45% down 11 basis points from the previous Friday. Certainly this fall was not expected, but you can count on the marketplace making fools out of the talking heads which make predictions day after day.
The Fed balance sheet grew by $18 billion to a new record higher of $8.574 trillion. The rate of increase should slow a bit with the taper in the months ahead, but we will see if the taper holds or if the economy slows and the dovish Fed steps back in to manipulate the markets–who knows, but I guess we'll find out down the road.
Last week was a good week for $25/share preferred stocks and baby bonds with the average issue rising by 11 cents with investment grade issues rising 15 cents, banking preferred issues by 14 cents and mREITs preferred by 11 cents.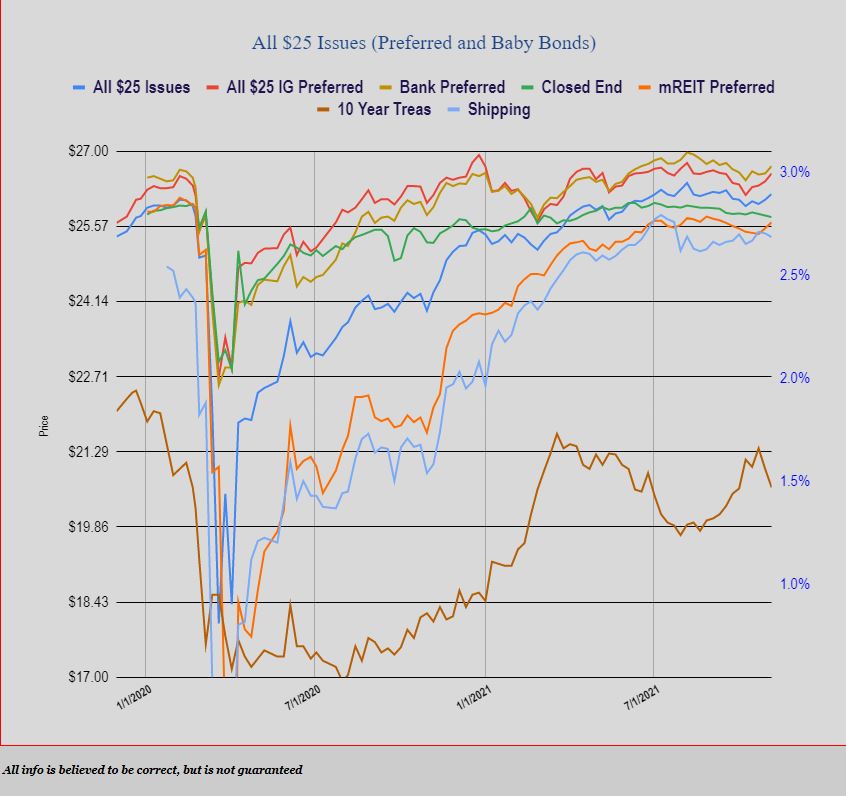 Last week we had 3 new income issues priced.
Fossil Group (FOSL) priced a new issue of $25 baby bonds with a coupon of 7.00%. Ticker is expected to be FOSLL.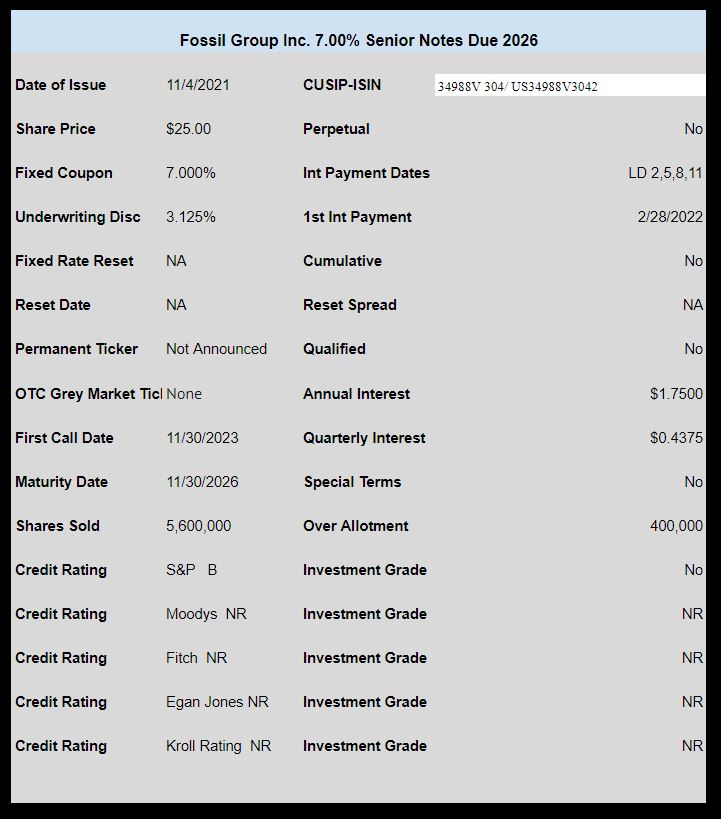 Office/Diversified REIT Hudson Pacific Properties (HPP) sold a new issue of perpetual preferred stock with a coupon of 4.95%. This issue is split investment grade (S&P rates at BB with Moody's higher at Baa3).
The issue is trading under OTC ticker HPPCV and closed on Friday at $24.93.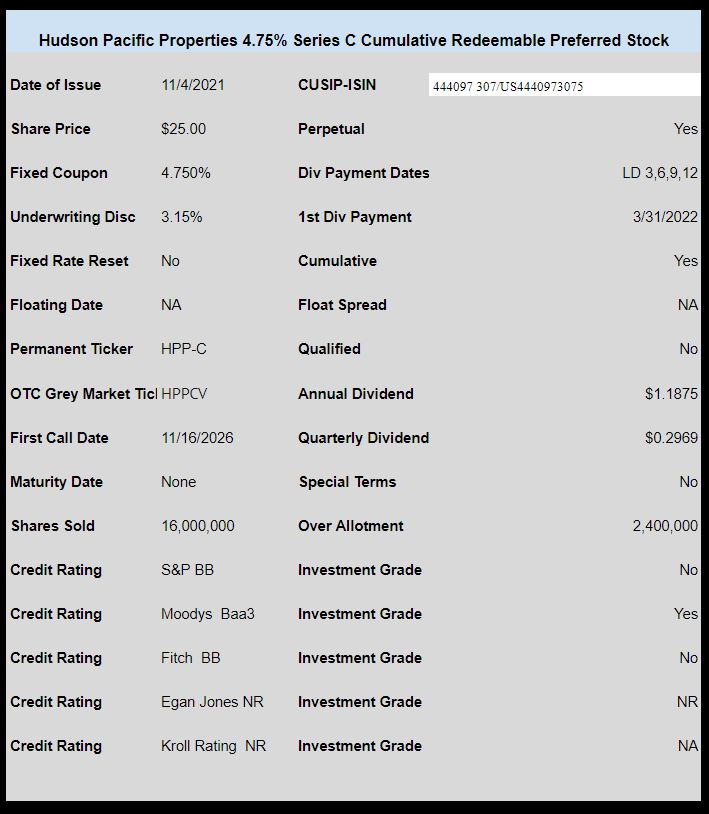 Lastly Tellurian Inc. (TELL) sold a new baby bond with a coupon of 8.25% (actual trade on this one will occur today 11/8).
The issue is to trade under permanent ticker TELZ when it begins to trade in a week or so.