Lodging REIT Sunstone Hotel Investors (SHO) has priced their new perpetual preferred stock issue.
The issue prices at 6.125%. The issue is cumulative, non qualified and unrated.
The proceeds of this issue will be used to redeem the 6.95% SHO-E preferred.
The issue trades immediately under the OTC grey market ticker SNTHP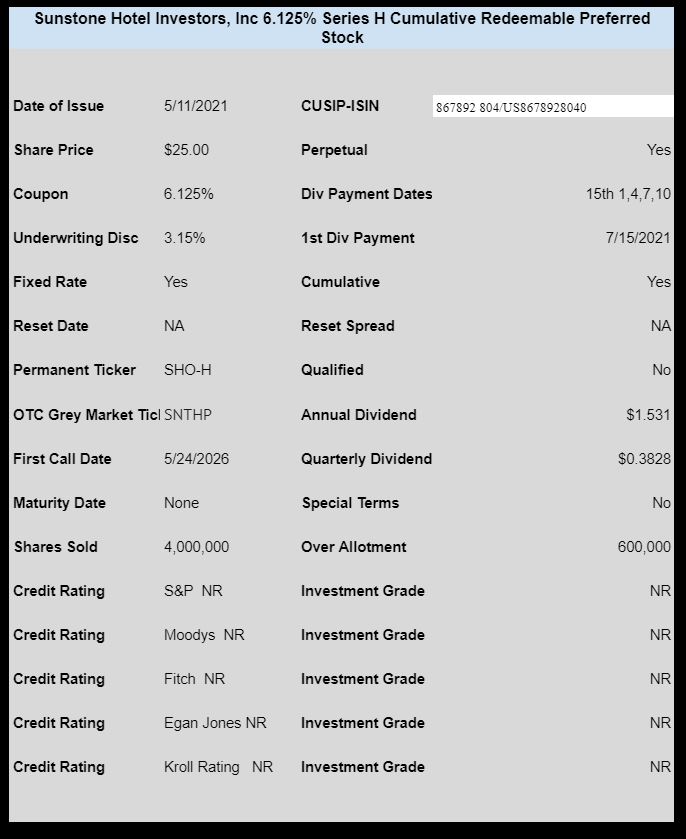 The pricing term sheet can be read here.