Insurance company Kemper Corporation (KMPR) has priced their previously announced new baby bond.
The issue prices at 5.875%. This is a fixed-rate reset issue so 5.875% will be paid until 3/15/2027 after which the coupon will be reset at the 5 year treasury rate plus a spread of 4.14%. The coupon will be reset every 5 years.
The maturity on this issue is way out in 2062.
There will be no OTC trading on this issue–so it will be a week or so before we see any trading under ticker KMPB.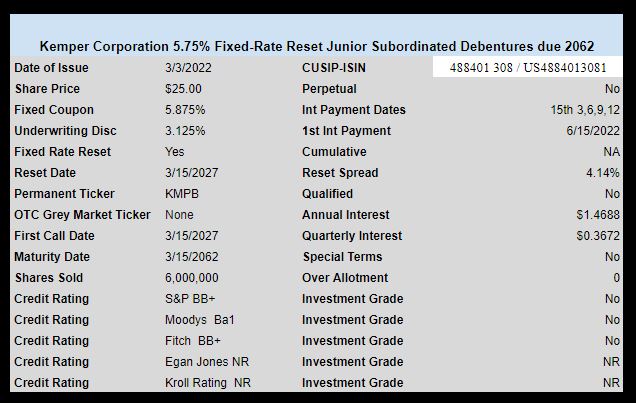 The pricing term sheet can be found here.