Financial REIT Sachem Capital (SACH) has priced their previously announced baby bond.
The issue prices at 6.00% for 1.8 million shares (bonds). Another 270,000 are available for over allotment.
This issue is rated BBB+ from Egan Jones.
There is no OTC trading and those wanting shares before exchange trading will need to call their brokers bond desk.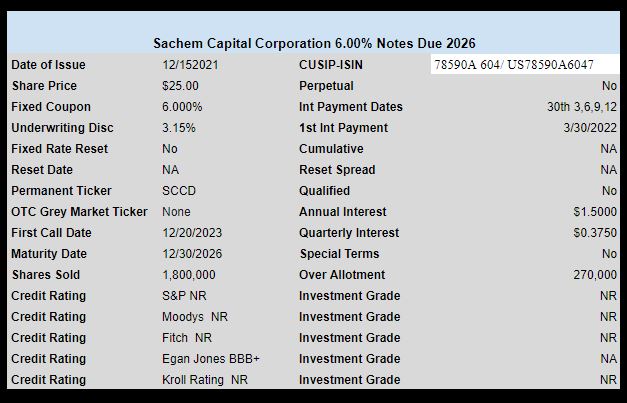 The pricing term sheet can be found here.