Business development company Runway Growth Finance Corporation (RWAY) has priced the previously announced notes with a coupon of 7.50%.
The issue has an early call date in 2024 with the final maturity in July 2027.
The company is selling 2.8 million shares with another 420,000 available for over allotment.
The permanent ticker will be RWAYL when the issue begins to trade in the next week or so. Being debt the issue will not trade OTC.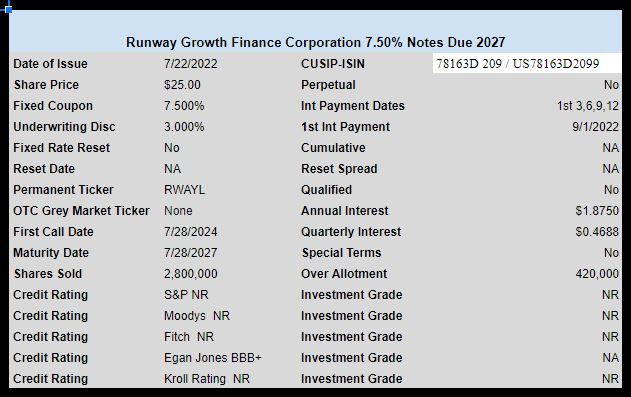 The pricing term sheet can be found here.