CEF Rivernorth Opportunities Fund (RIV) has priced their previously announced perpetual preferred stock.
The issue prices at 6.00% and is rated A1 by Moodys–investment grade.
The issue is cumulative and perpetual.
This is a solid coupon on an A1 offering, although being perpetual the share price will move with interest rates.
The issue will trade soon on the OTC under ticker RIVOV.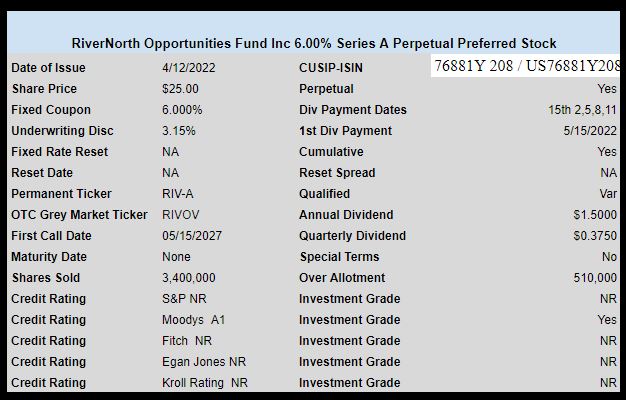 The pricing term sheet can be read here.
If you prefer was right on this one.