Well once again we will probably see some excitement after a long holiday weekend–I can't envision a week without plenty of movement in both stocks and bonds.
The S&P500 fell by just over 2% last week as we got inflation numbers that were plenty hot. The index moved in a range of 4381 to 4471 and closed at about 4393.
The 10 year treasury moved in a range of 2.65 to 2.84% closing the week right near the high at about 2.83% as hot inflation numbers kept pressure on rates. We'll see if the rate makes an assault on 3% this week.
The Fed balance sheet grew by $27 billion last week to a new record high.
Last week was another rough week for $25/share baby bonds and preferred stock issues. The average share fell by 23 cents. Investment grade issues fell by 40 cents. Banking issues fell by 30 cents, with shipping issue off by just 2 cents while mREIT preferreds fell by 15 cents.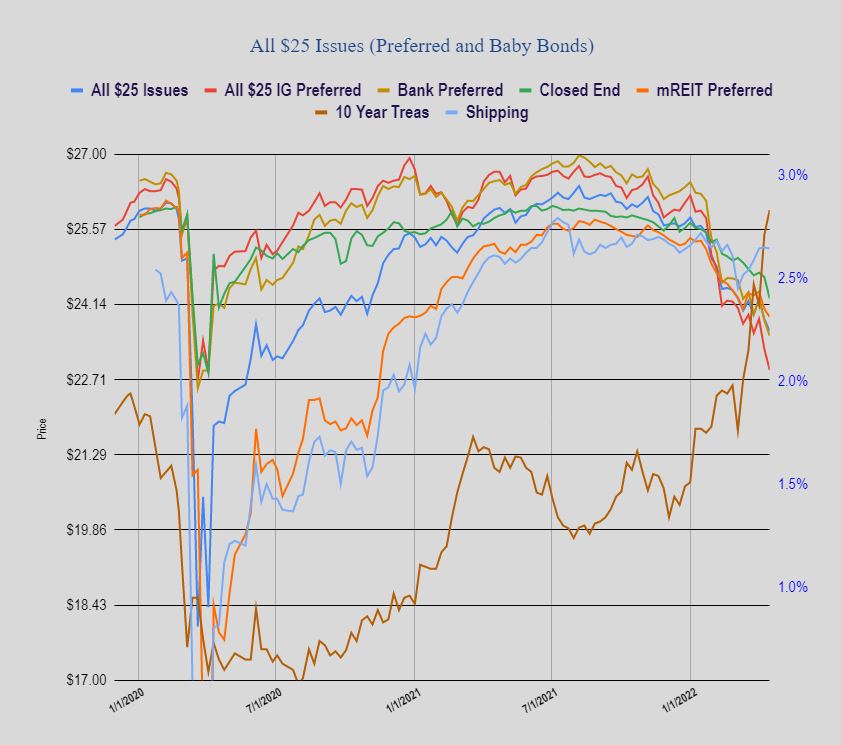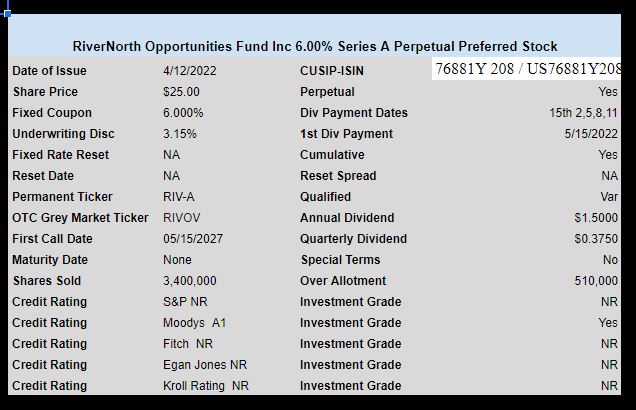 Last week the RiverNorth Oppotunities Fund (RIV) finally priced their new perpetual preferred stock with a coupon of 6%. This is an excellent coupon for a A1 rated issue–being an excellent issue doesn't mean the share price won't fall with rising interest rates. The issue is trading on the OTC under ticker RIVOV.and closed at $24.90 last Thursday.