Self storage giant Public Storage (PSA) priced a new preferred stock issue right where expected.
The coupon is 3.90%–just 2 1/2 basis points above the last issue sold in September.
As with all REIT preferreds the issue will be cumulative, but not qualified for preferential tax treatment
It is likely there will be little 'upside' to the share price on this issue. The N issue with a 3.875% coupon sold on 9/29/2020 traded as low as $24.74 and as high as $25.31 while closing today at $24.95. On the other had if we get a continued spike in interest rates this issue, plus many other low coupon perpetuals, could take a sharp tumble.
We will see immediate trading on the OTC grey market under the temporary ticker symbol of PSAOL.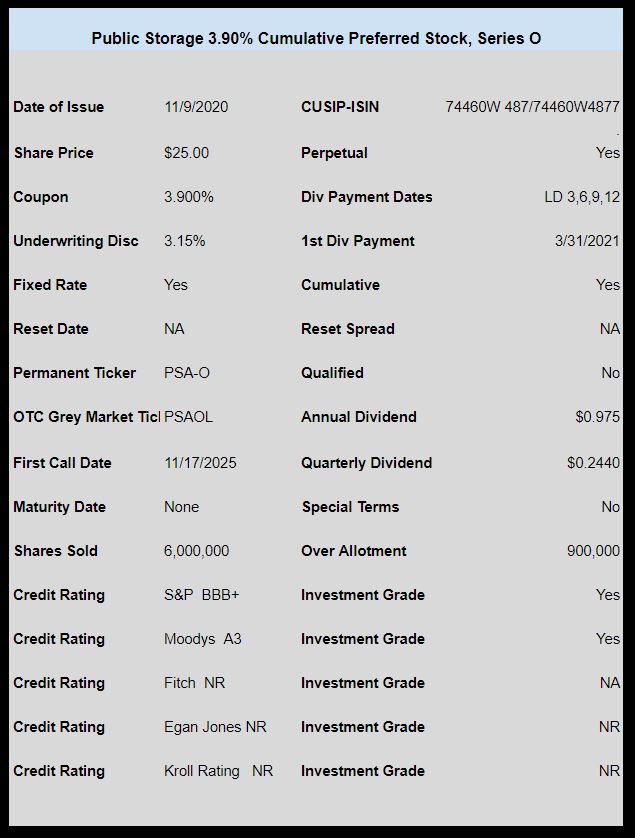 The pricing term sheet can be found here.
razorbackea had this pricing as early as 11 am this morning.