Priority Income Fund has priced their previously announced term preferred stock issuance.
The shares price at 6.375%. They are rated BBB- by Egan-Jones.
The issue will have an early redemption available to the company starting in 2025 with mandatory redemption in 2029.
The issue will trade OTC, but the temporary ticker has not been announced as yet–it will be announced today.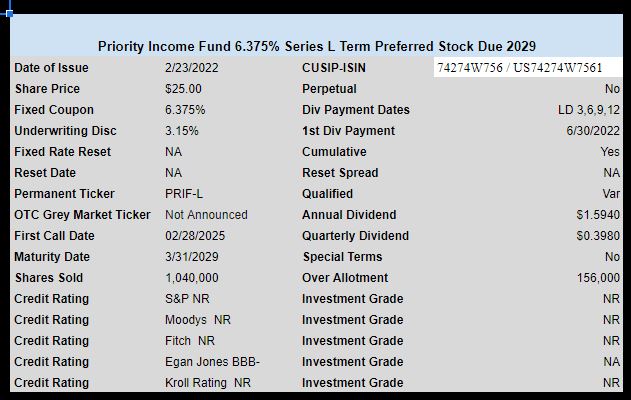 The pricing term sheet can be found here.