mREIT PennyMac Mortgage Investment Trust (PMT) has priced the previously announced preferred stock issue.
The issue prices at a fixed rate of 6.75% for 10 million shares (plus another 1.5 million for over allotment).
The proceeds will be used for general corporate purposes.
The issue trades immediately under OTC grey market ticker PMTCV, but look for this ticker to change before the week is out.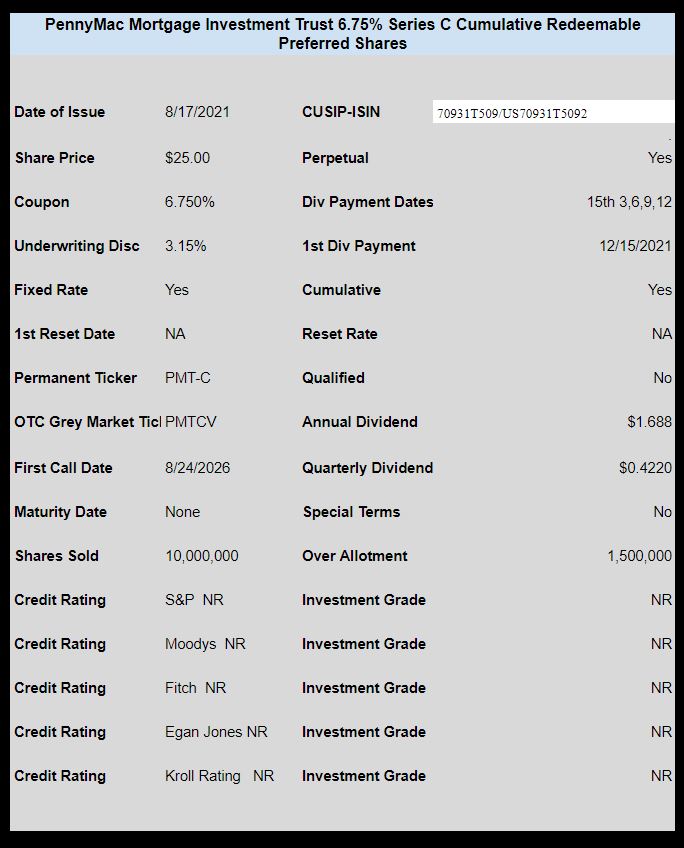 The pricing term sheet can be found here.