Business Development Company OFS Capital (OFS) has priced their new issue of baby bonds.
The issue priced at 6.25% which at first glance seems low–but the issue is just a 3 year issue, maturing in 2023 and shorter dated maturities price lower.
There will not be OTC grey market trading. The issue should begin trading in the next week or so.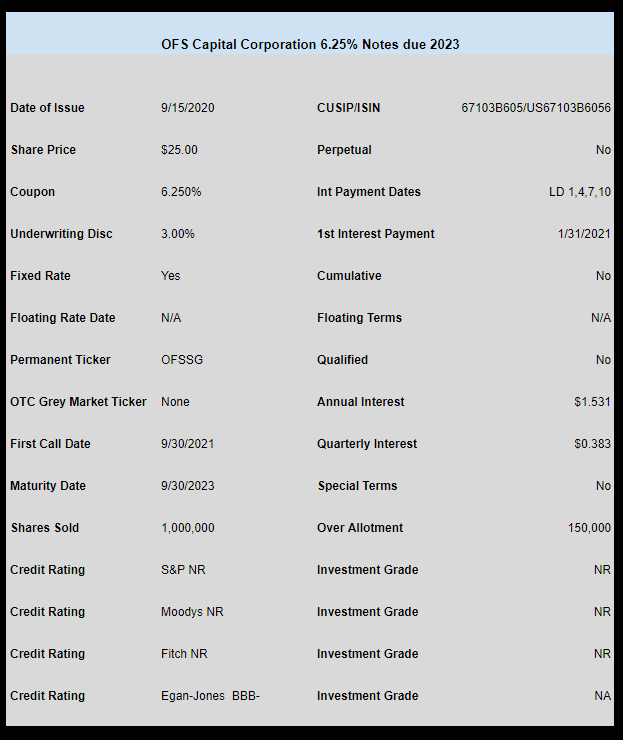 The pricing term sheet can be read here.