Brookfield Infrastructure Partners (BIP) has priced there new preferred unit offering.
The issue priced at 5.125%–about where the guesses were at yesterday.
The issue is investment grade–although low investment grade at BBB- from S&P.
This issue should trade immediately under OTC grey market ticker BIPPF. I plan to buy a taste of this issue for a long term holding.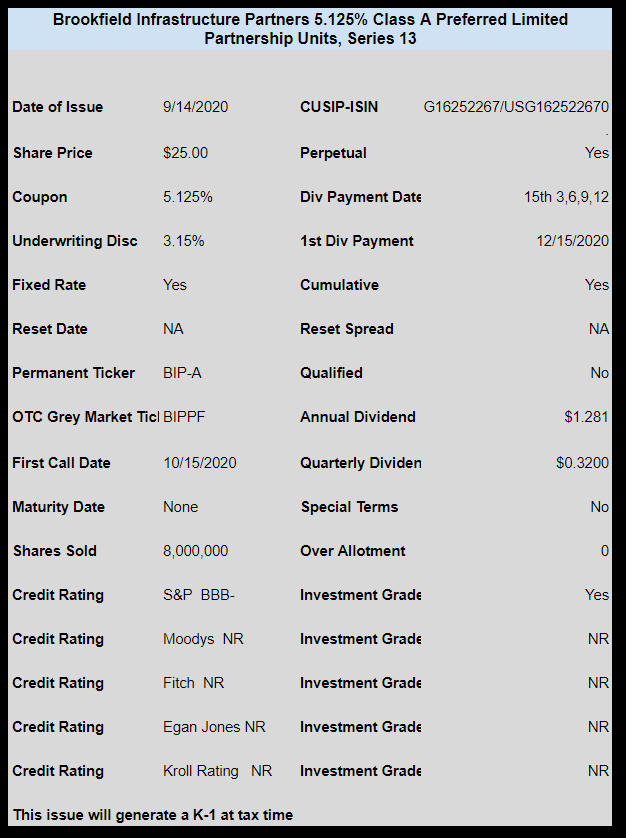 The pricing term sheet can be read here.