So last week the S&P500 moved in a range of 3796 to 3890 – about a 3% range, but closed Friday just 1/10% below the close from the previous Friday. At this moment (6 a.m. central) futures are pointing to about a 1/2% higher opening, but we all know this can change any moment.
The 10 year treasury yield closed at 3.75% Friday which was the highest close since 11/22/2022 as Japan has moved to more restrictive interest rates. This close is 27 basis points higher than the close the previous Friday and there were 2 days with yields moving 10 basis points–ouch!!
The economic calendar is light this week with much of the data being released housing related. Being a week sandwiched between holidays volume is likely to be light as many folks take the week off—so even modest economic news can move a thin market.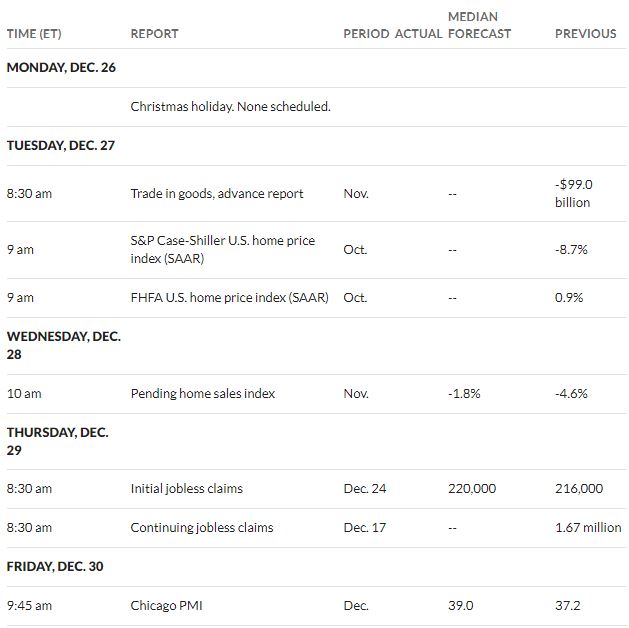 The Federal Reserve balance sheet moved lower by around $19 billion last week–the last 4 weeks the balance sheet assets have fallen only around 58 billion so with a target of $95 billion per month we will likely see a very large drop in the next week or two.
The average $25/share preferred stock and baby bond fell by 26 cents last week–given the movement higher in interest rates this move was relatively modest, but for me was plenty painful enough. Investment grade issues fell by 37 cents, banking issues fell 28 cents, mREIT preferreds moved lower by just 15 cents while shipping issues were flat.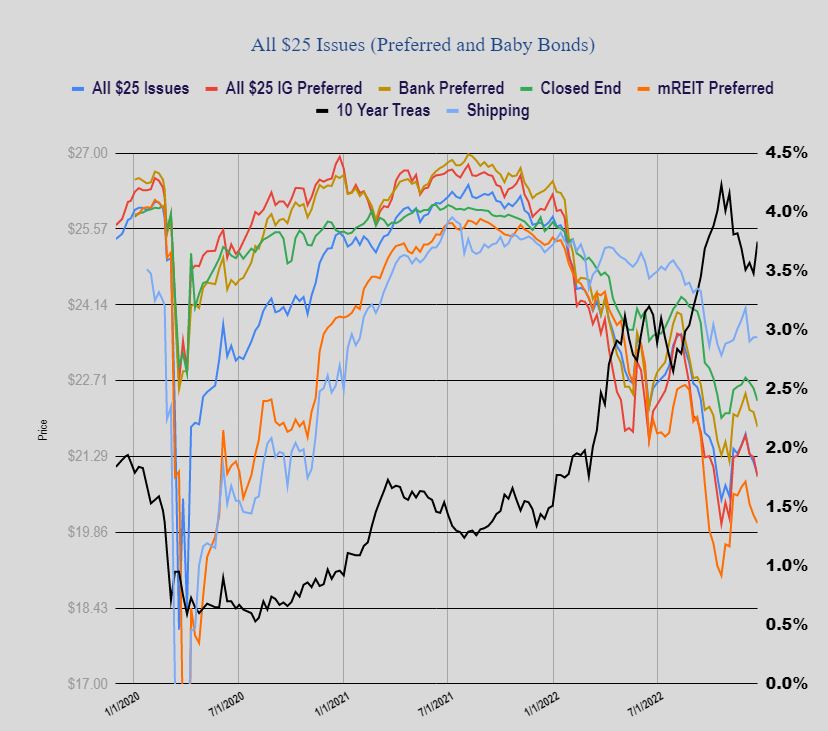 Last week we had no new income issues priced.