Last week the S&P 500 closed last week up 1.64% from the previous Fridays close–a decent week
Interest rates closed at 3.69% (the 10 year treasury)–which was up a pretty large 23 basis points from the previous weeks close of 3.46%.  This week we have no economic news today (Monday) – but we do have at least 4 Fed yakkers.  We have FOMC minutes on Wednesday–that while old news will get a big reaction.  Personal consumption expenditures (PCE) comes on Thursday which will be news the market will react to strongly.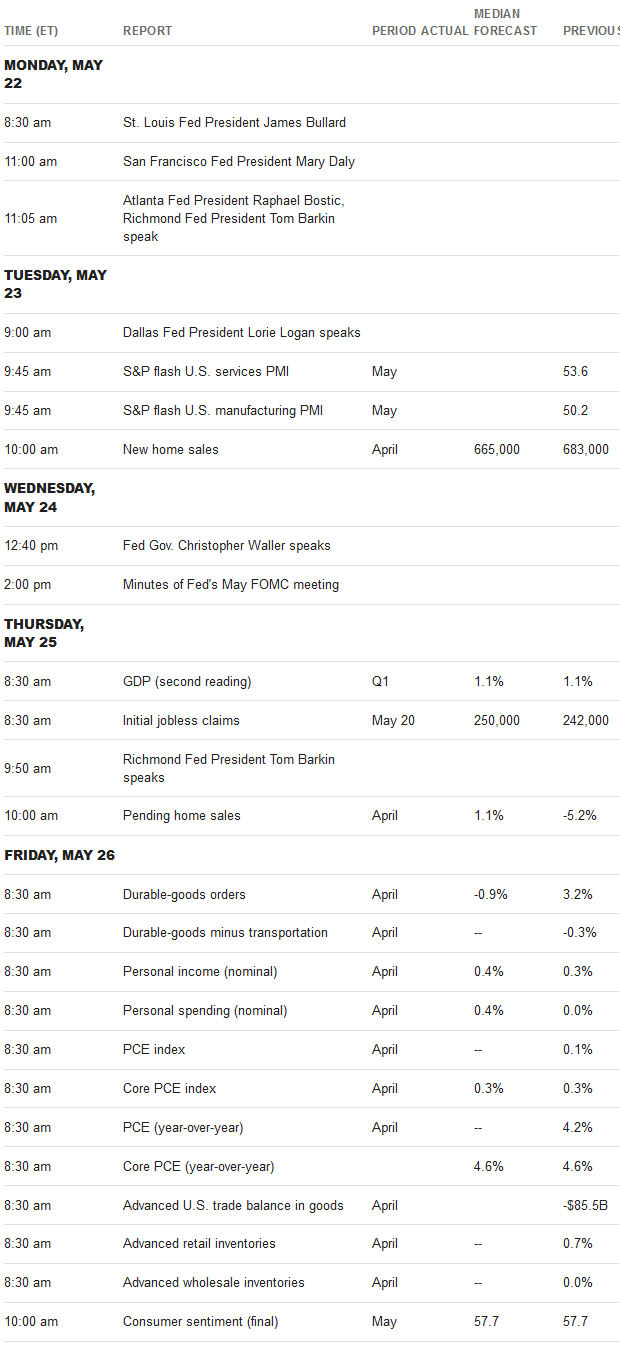 Last week we saw the Fed balance sheet drop by a healthy $56 billion–honestly I didn't think the Fed would get the balance sheet worked down that far, that fast.  The balance sheet grew by about $400 billion when the banking 'crisis' hit in early March–now darned near ½ of this $400 billion increase has been recaptured through maturity runoffs and repayments of loans by bankers.  At this rate we will see the balance sheet back down to $8.3 trillion which was the low point of the current cycle (of course trillions above just a few years ago) in a couple more months.
Last week we had a bounce up in the average $25/share preferred stock and baby bond with the average price up 33 cents.  Investment grade issues only bounced 12 cents, but banks–in particular the regional and community banks moved up by 87 cents. mREIT preferreds were up 1 penny with shippers down 5 cents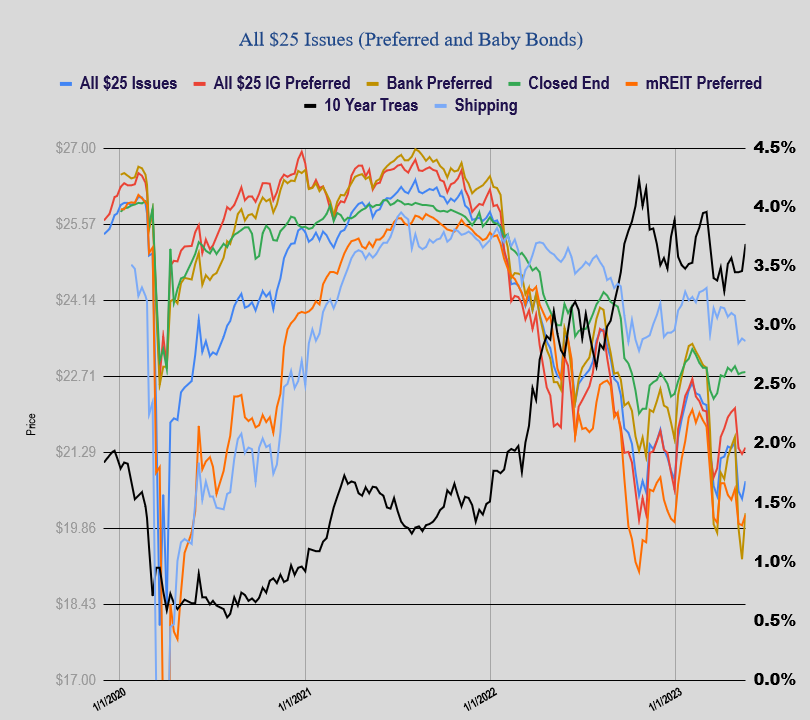 Last week we had Allstate price a fixed rate preferred issue with a 7.375% issue.  The issue is trading strongly at $26 under ticker ALLJL.