Last week we saw common stocks as depicted by the S&P500 trade in a relatively tight range with a low of 4279 and a high of 4430 closing the week at 4391 which is up about 3/4% on the week. This close is just over 3% off of the all time high.
The 10 year treasury traded in a range of 1.46% to 1.62% closing the week at 1.605%. This is up 12 basis points from the close the Friday before and the highest level that has been seen since early in June. This in spite of a jobs report that was very weak in terms of job creation.
The federal reserve balance sheet grew by $15 billion—to $8.64 trillion–not a record, but we know this will continue to climb.
The average $25 preferred stock and baby bond fell in price by 12 cents. There were losers across the board as investment grade issues fell by 20 cents, banking preferreds fell by 15 cents with the junkier issues such as the mREIT preferreds off by just 6 cents. With interest rates rising it is natural that we would see setbacks in pricing of income issues, although to this point it is a slow loss–just the way we like it.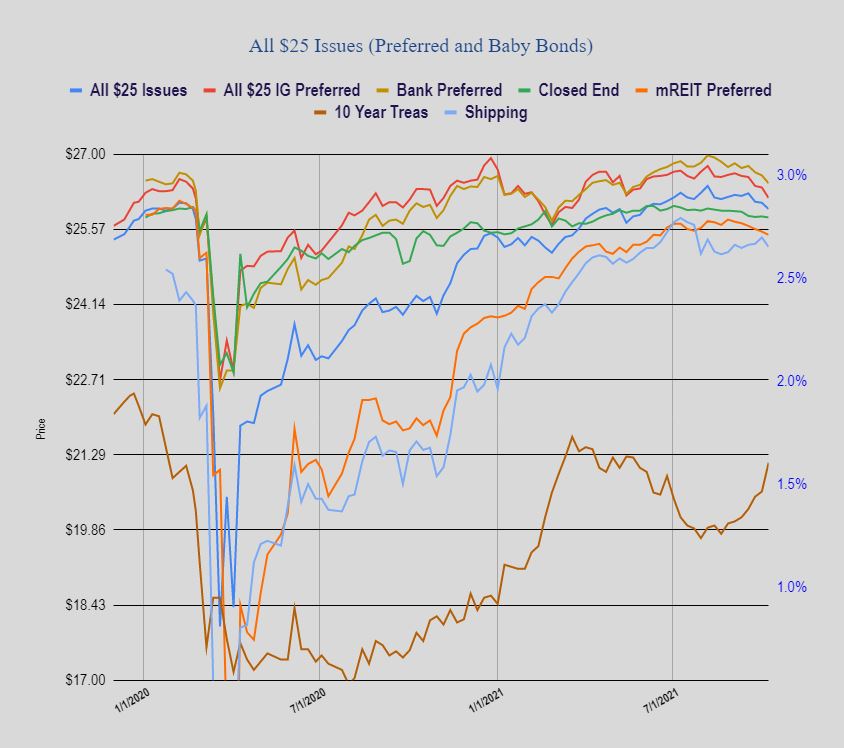 Last week we had 5 new income issues price.
Crypto miner Greenidge Generation (GREE) priced a new baby bond issue with a coupon of 8.50%. The issue is not yet trading.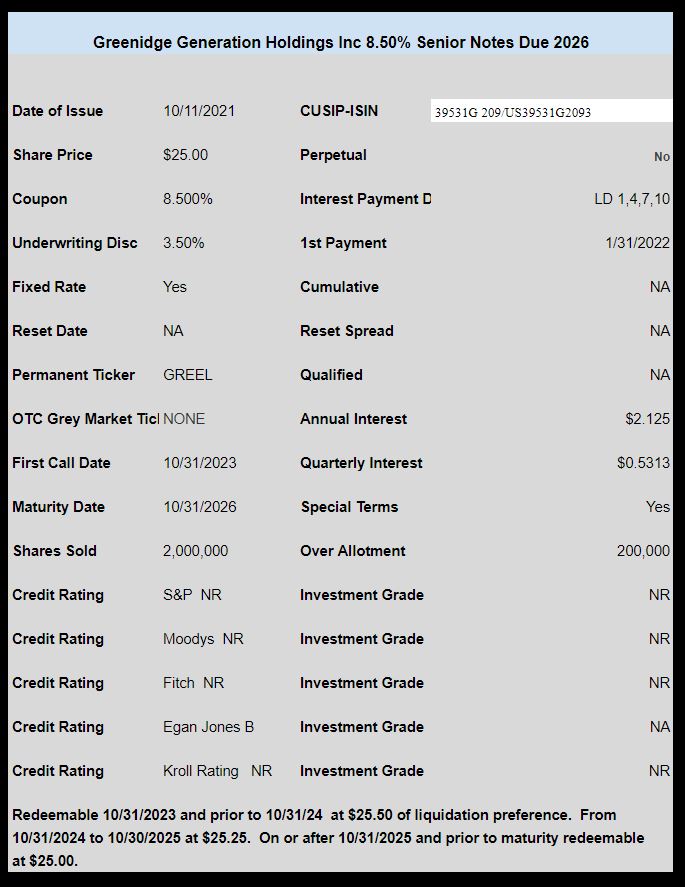 Arbor Realty Trust (ABR) sold a new issue of fixed-to-floating rate preferred stock with an initial coupon of 6.25%. The issue is trading under ticker ABRFP and closed last week at $25.19.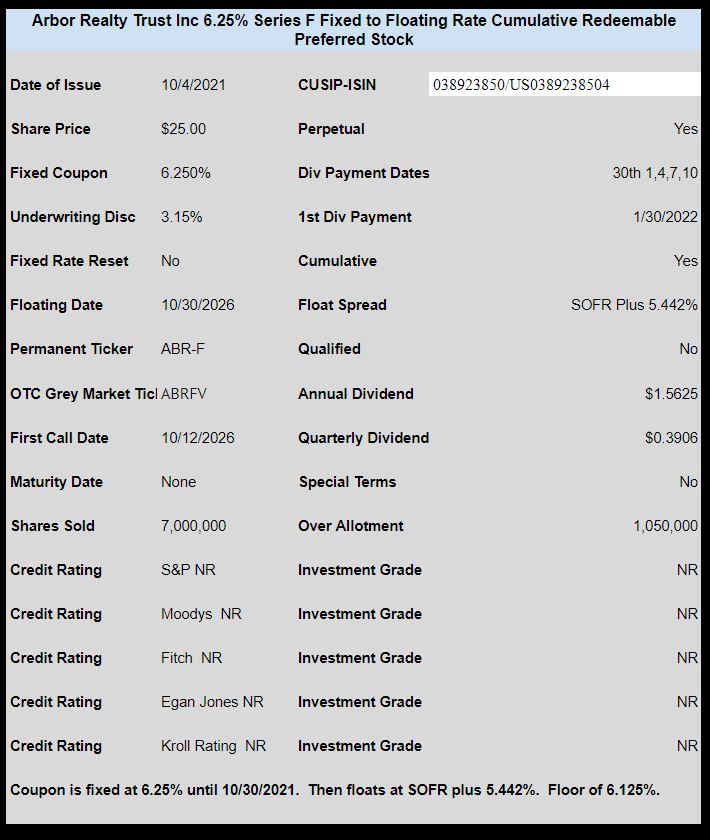 CLO holder Priority Income Fund (not publicly traded) launched a new issue of perpetual preferred stock–the 1st perpetual the company has sold (they have sold only term preferreds up to this point). The new issue prices at 7.00% and is trading under ticker PRIFP and closed last Friday at $24.49.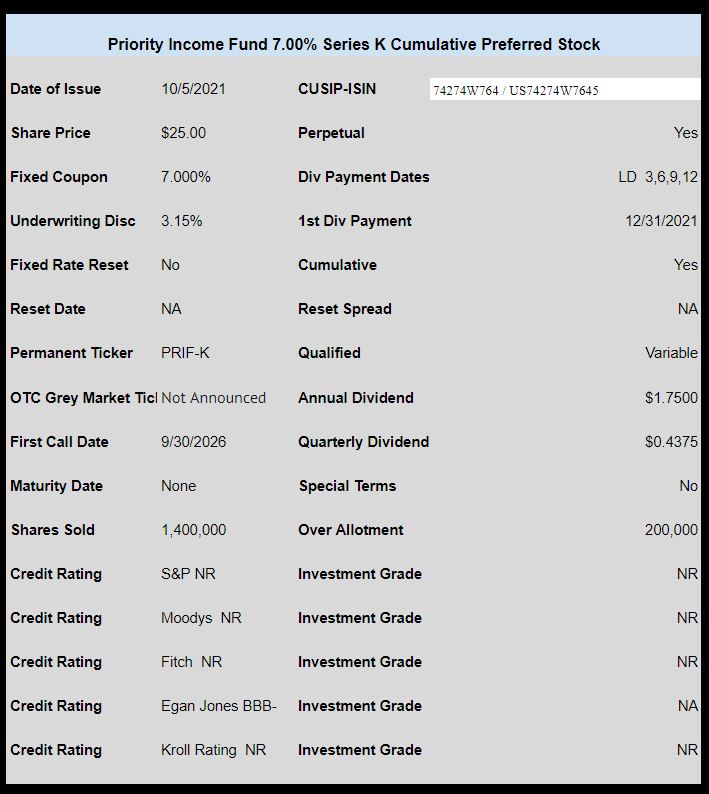 CEF Gabelli Dividend & Income Fund (GDV) sold a new issue of 4.25% perpetual preferred stock. This super high quality issue is trading under GDVKP and closed last week at $25.20.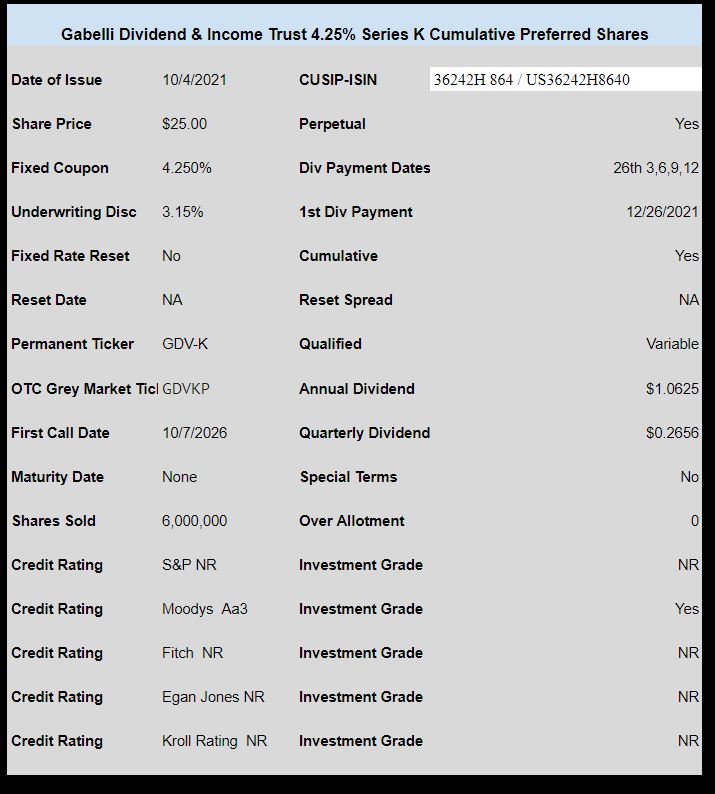 Non publicly trade REIT Healthcare Trust sold a new issue of preferred stock with a coupon of 7.125%. This issue is trading under ticker HTIBP and closed last week at $25.11.