Greenidge Generation Holdings Inc (GREE) has priced a new issue of senior notes.
The issue comes to market with a coupon of 8.50%. They are selling 2 million shares (bonds) with an over allotment of 208,000 shares available.
NOTE–Greenidge is a power generator/crypto miner with limited operating history.
This is another B Riley deal–meaning it has bonus payments for early redemptions (see chart below).
The issue should trade on the NASDAQ in a week or so under ticker GREEL.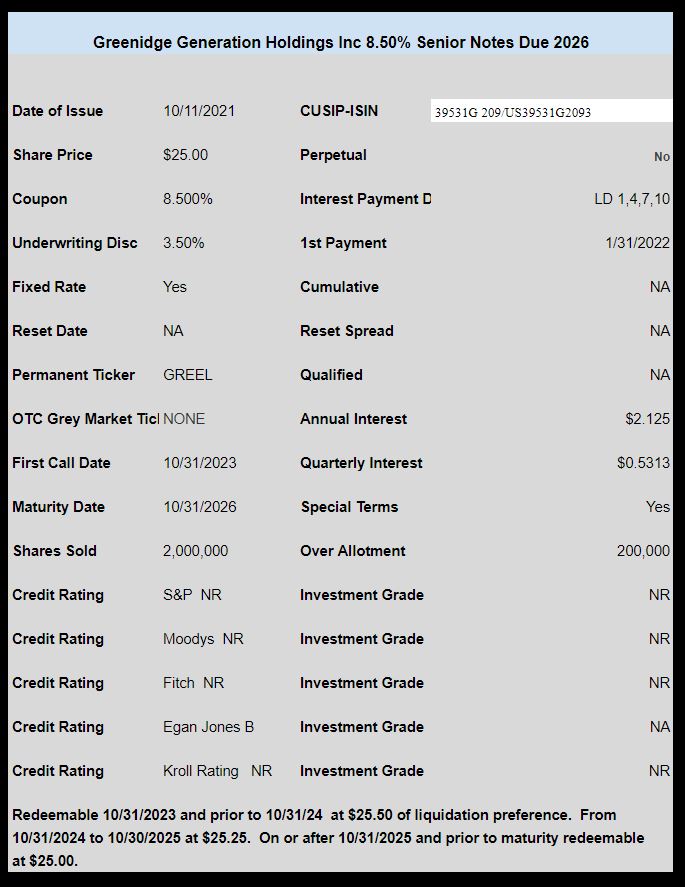 The pricing term sheet can be found here.
The original registration statement can be found here.