Once again the S&P500 rose–as it does most every week, as money sloshes all around the globe. The index rose 1.4% last week.
The 10 year treasury continued to drift lower even as inflation gauges run hot and various other economic measures, such as retail sales, boom. The 10 year started last week at 1.68% and ended the week at 1.57%. The fall in rates occurred as investors are buying the line from the Fed that economic gauges are 'transitory'.
The Fed balance sheet rose by a huge $85 billion last week–now at about $7.8 trillion.
The average $25/share preferred stock and baby bond rose by 8 cents last week. Modest gains were found across the board. Investment grade issues rose 6 cents with banks and mREIT issues rising 3 cents.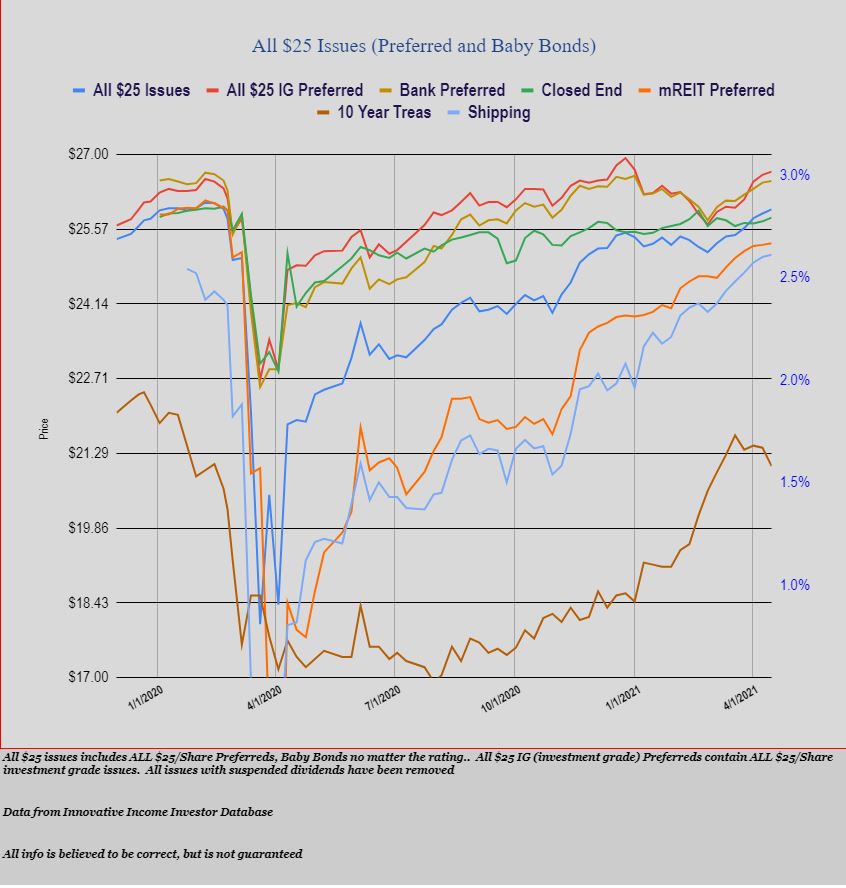 Last week we had 2 new income issues announced.
XOMA Corporation announced a new issue of high yield preferred. The issue is trading now on the NASDAQ under ticker XOMAO and closed last week at $24.77.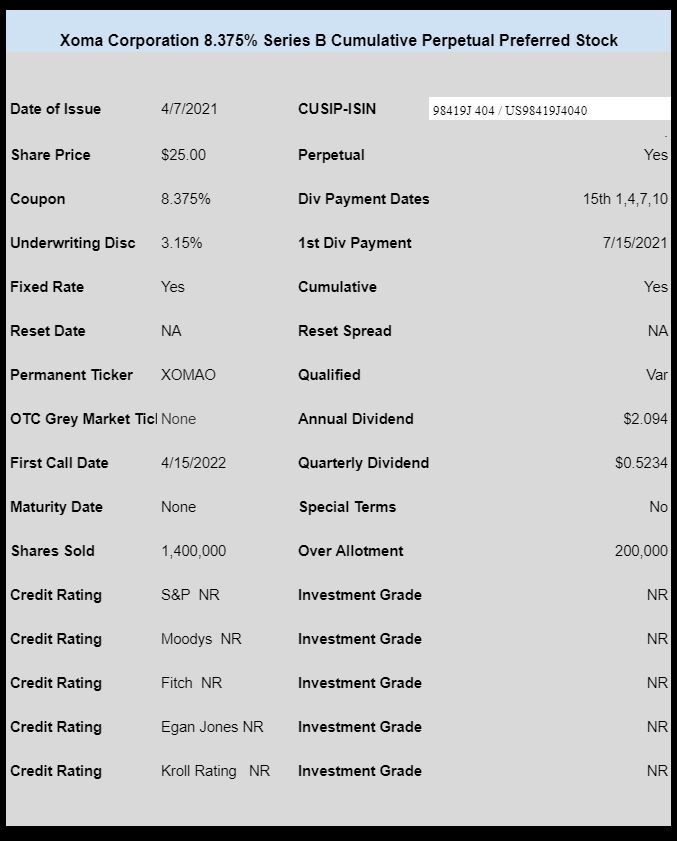 Little eye health company Harrow Health (HROW) sold a new issue of high yield baby bonds with a maturity date in 2026. The issue has not yet traded, but likely will in the next week or 10 days.