Small eye health company Harrow Health Inc (HROW) has priced the previously announced baby bond issue.
The company has priced 2 million shares (bonds) with a fixed rate coupon of 8.625%. There are 200,000 shares for over allotment.
This issue has a maturity in April, 2026–short dated maturities are in high demand.
The issue is rated BB by Egan Jones.
There will be no OTC trading on this issue, but it will begin trading in the next week or two under ticker HROWL on NASDAQ.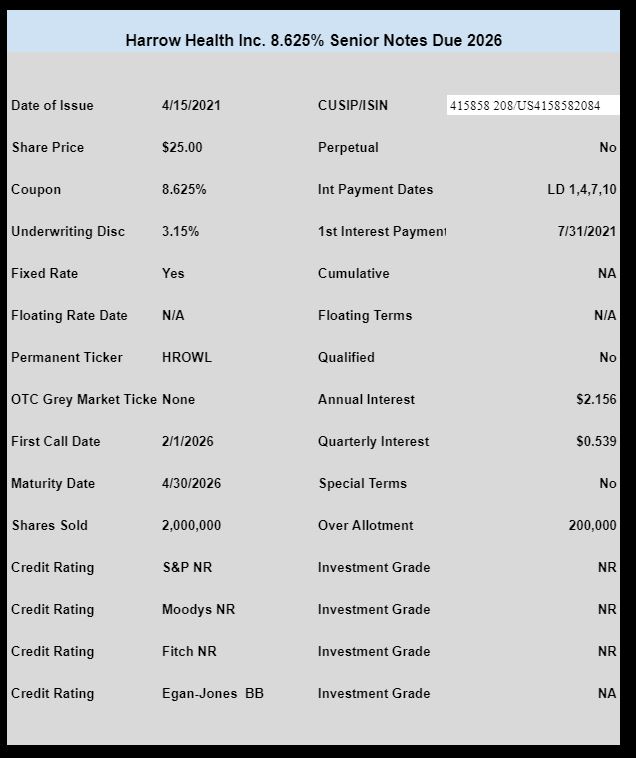 The pricing term sheet can be found here.