Well September is over and it was a somewhat difficult month for both stocks and bonds, although for many of us with 50 years of investing experience we have seen many months that were more negative than the 4.9% loss that the S&P500 incurred.
Last week the S&P500 fell by .7%–which interestingly is just 7-8% below a 52 week high. Right now the equity futures are dead flat.
Interest rates are really the big story and they are near a 15 or 16 year highs–the 10 year treasury traded up 14 basis points to 4.57% on the week–which is a pretty large weekly gain, but the close Friday was near 12 basis points below the high of 4.69%.
Last week we had a fairly heavy economic calendar with the personal consumption expenditures (PCE), which was released on Friday, being the most important coming in favorable to forecast.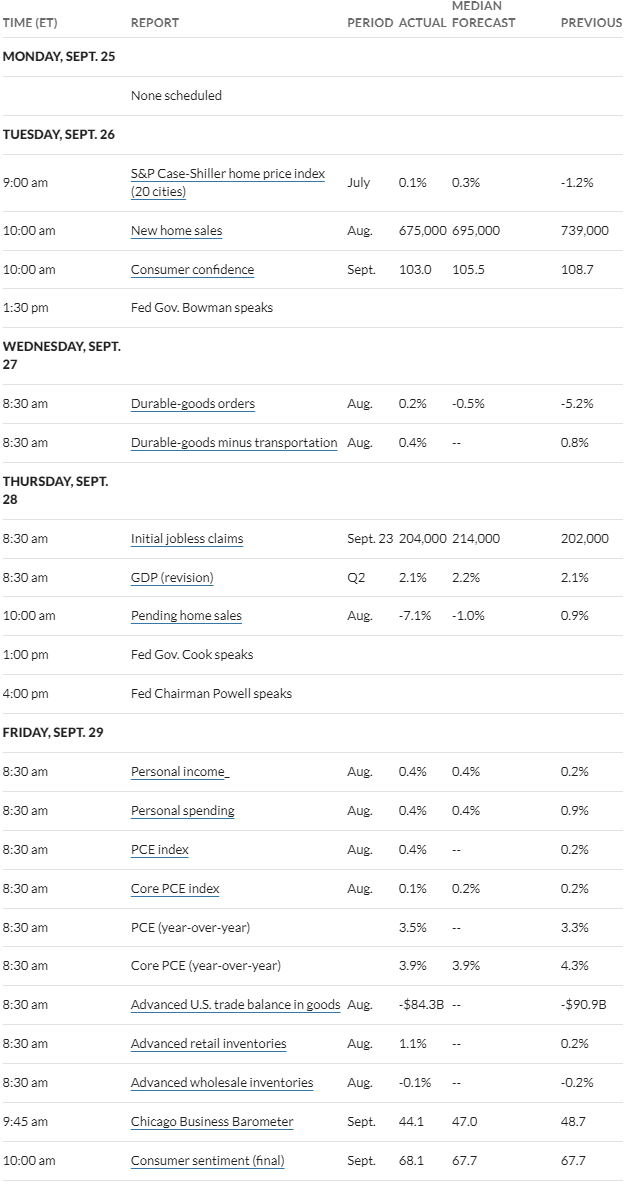 This week is kind of a medium load of economic data–but of course the most important (or at least most closely watched) will be the employment report on Friday. It is difficult to see a meaningful recession if employment remains super strong.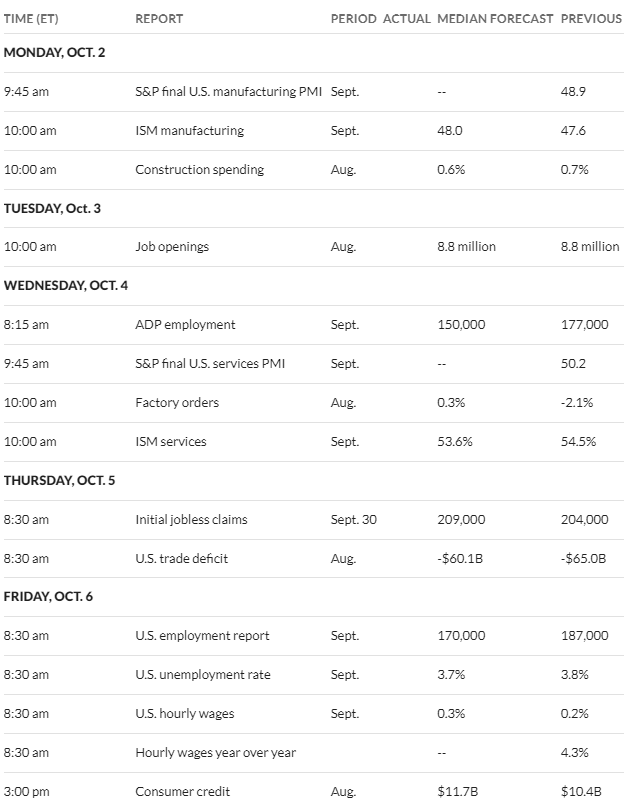 Last week the Federal Reserve balance sheet assets fell by a somewhat normal $22 billion. Finally we will be going below $8 trillion in the next 2 weeks.
Last week the average preferred fell by 10 cents. The weekly drop was much worse going into Friday, but we saw a decent bounce. Investment grade issues were off 18 cents, banks were off 3 cents, mREIT issues were off 24 cents while shipping issues were up 8 cents.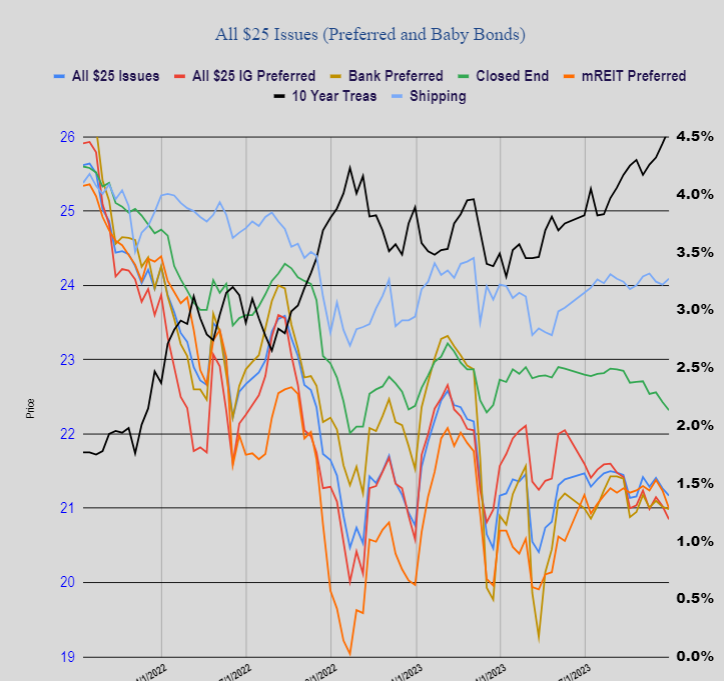 As is the norm we didn't have any income issues prices last week.