The S&P500 rose again last week – this time by 1.6% and once again right at new all time highs.
The 10 year treasury closed the week at 1.66% which was down about 7 basis points from the previous Friday, but up on the Thursday close by 5 basis points. Certainly there are 'inflation expectations' out there, but inflation is not showing up in the 'official' government numbers. The PCE, personal consumption expenditures price index, showed a gain of a measly 1.6% year over year.
The Federal Reserve balance sheet rose by another $26 billion as it continues the never-ending march higher.
The average $25/share preferred stock and baby bond rose 13 cents last week. This is the 4th week in a row prices rose as investors gain comfort with the current level of interest rates. Investment grade issues rose 16 cents, banks by 12 cents, mREITs by 13 cents and shippers by 17 cents. All of these income issues are at the highest prices since 2/2020.
Last week was a busy week for new income issues as 5 new issues priced.
Charles Schwab (SCHW) priced a new issue of non-cumulative preferred stock with a coupon of 4.45%. The issue is trading on the OTC grey market under temporary ticker SCHWL and closed on Friday at $25.04.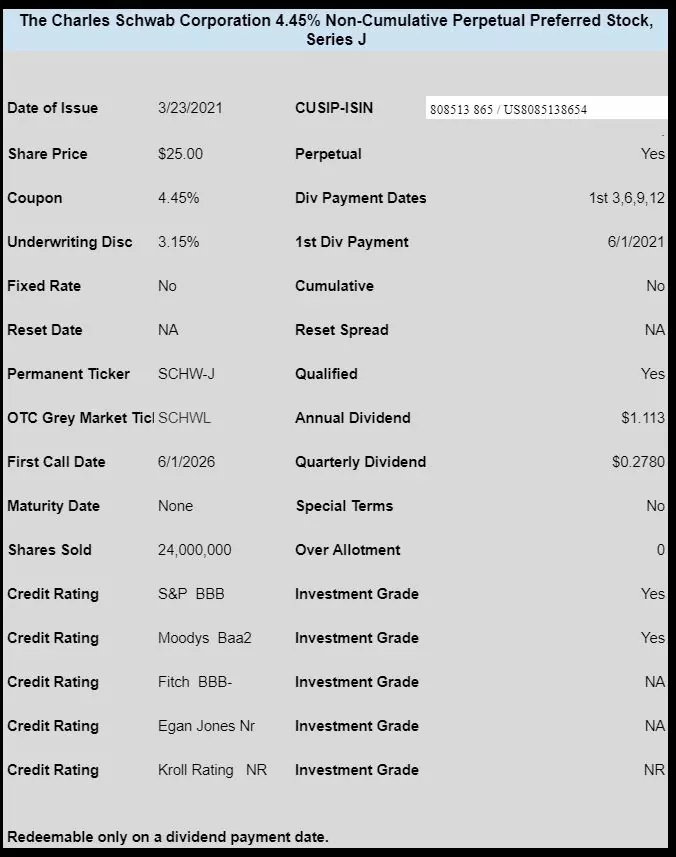 BDC Horizon Technology Finance (HRZN) price a new baby bond with a coupon of 4.875%. This issue is not yet trading, but should trade any day now.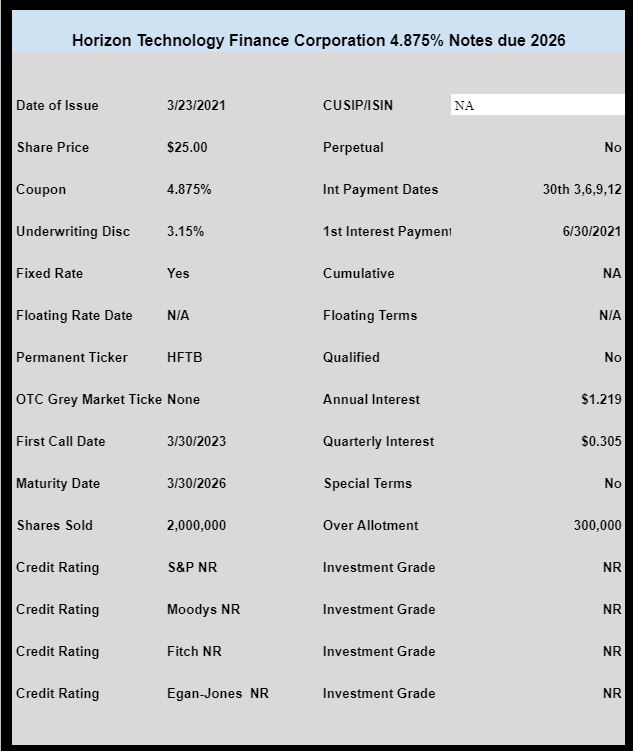 Financial service firm B Riley Financial (RILY) priced a new baby bond with a coupon of 5.50% . This issue is not trading yet. Look for this one to trade in the next couple of days.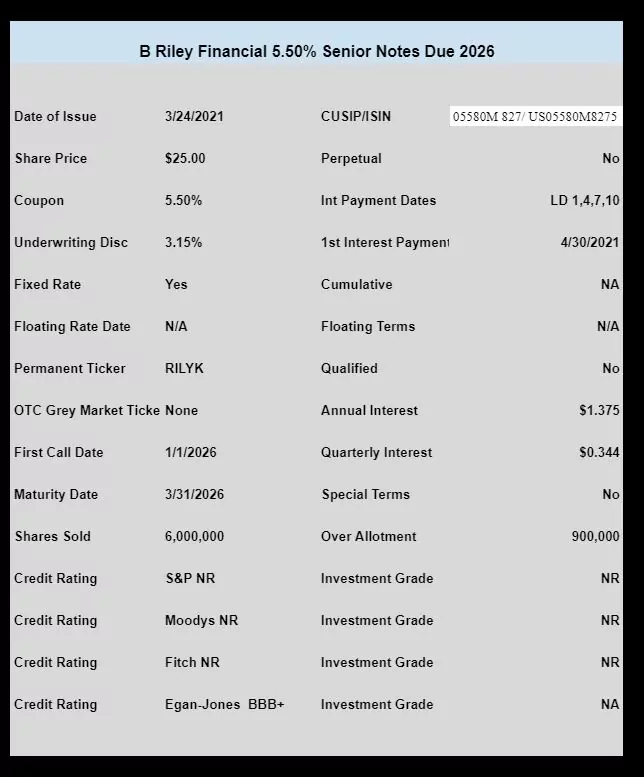 KKR Finance (non traded but a division of KKR & Co) priced a new issue of baby bonds with a coupon of 4.625%. This issue is not yet trading, but should trade this week sometime.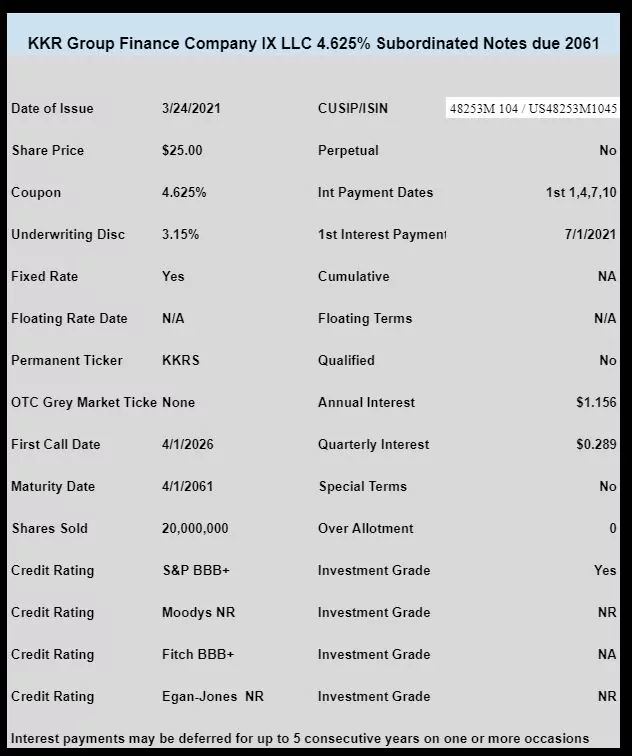 Closed end fund XAI Octagon Floating Rate & Alternative Income Term Trust (XFLT) sold a new 'term preferred' with a coupon of 6.50% and has a mandatory redemption in 2026. No OTC grey market ticker has been announced and we may see this issue start trading on the NYSE in the next day or two. Being a closed end fund this issue must maintain an asset coverage ratio of 200% or more.