XAI Octagon Floating Rate & Alternative Income Term Trust (XFLT) has announced the pricing of a new term preferred stock issue.
XFLT is organized as a closed end asset management company and as such is required to maintain an asset coverage ratio of at least 200%.
The issue, with a maturity date in 2026, prices with a coupon of 6.50%.
They are selling just 1.04 million shares with another 156,000 for over allotments.
No OTC grey market ticker has been announced and I see no trading in the issue. The shares may skip OTC trading and go straight to the permanent exchange (NYSE).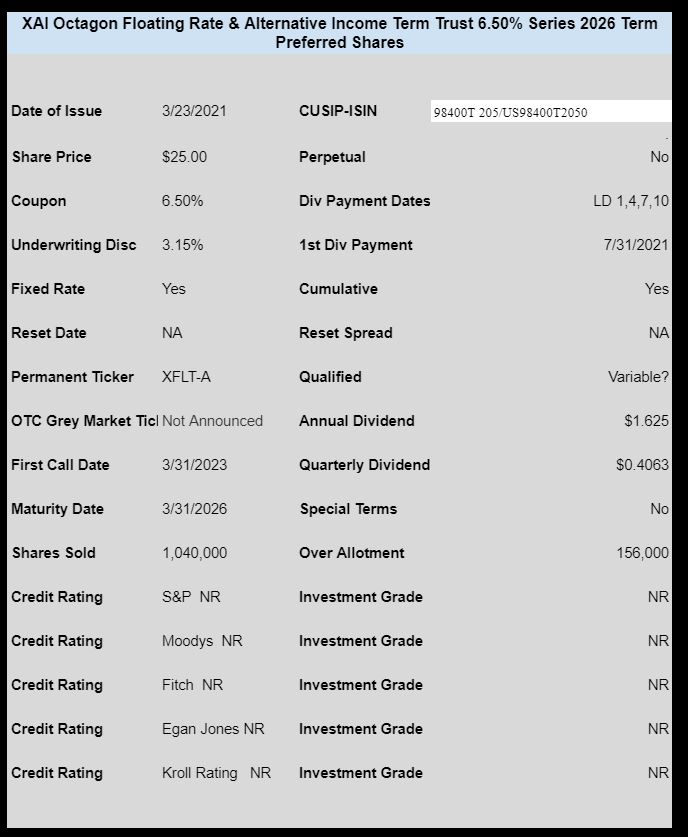 The pricing term sheet can be found here.
This issue may have been mentioned by readers on this website–I just noticed today when Landlord Investor and Gary mentioned it.