Irrespective of the push to higher interest rates the S&P500 rose by 2.7% last week closing at 3942 versus 3839 the week before—you can't fight the Fed and easy money. We are at record highs and there is no obvious reason to think this will change anytime soon.
Last week as interest rates paused I thought we would have a 3-4 week respite from higher rates–well the pause didn't last long as the 10 year treasury popped by 11 basis points on Friday to close at the highest level in a year at 1.635%. The markets, which typically almost always ignores the PPI (producer price index), decided to pay attention to the slightly 'warm' number. In addition to the PPI we had only 'so-so' treasury auctions and there should be almost no doubt that in the year ahead that the ability to absorb more debt will become increasingly more difficult.
The Federal Reserve balance sheet grew by $22 billion last week. The balance sheet is just below the highest level ever ($20 billion or so below).
Last week the average $25/share preferred stock and baby bond rose by 13 cents last week. Investment grade issues rose by 10 cents, banks by 13 cents and mREIT preferred's by 20 cents. So we have 2 weeks in a row with reasonable gains as rising interest rates paused. We didn't see reaction from the big rate jump last Friday–we'll see where rates go from here.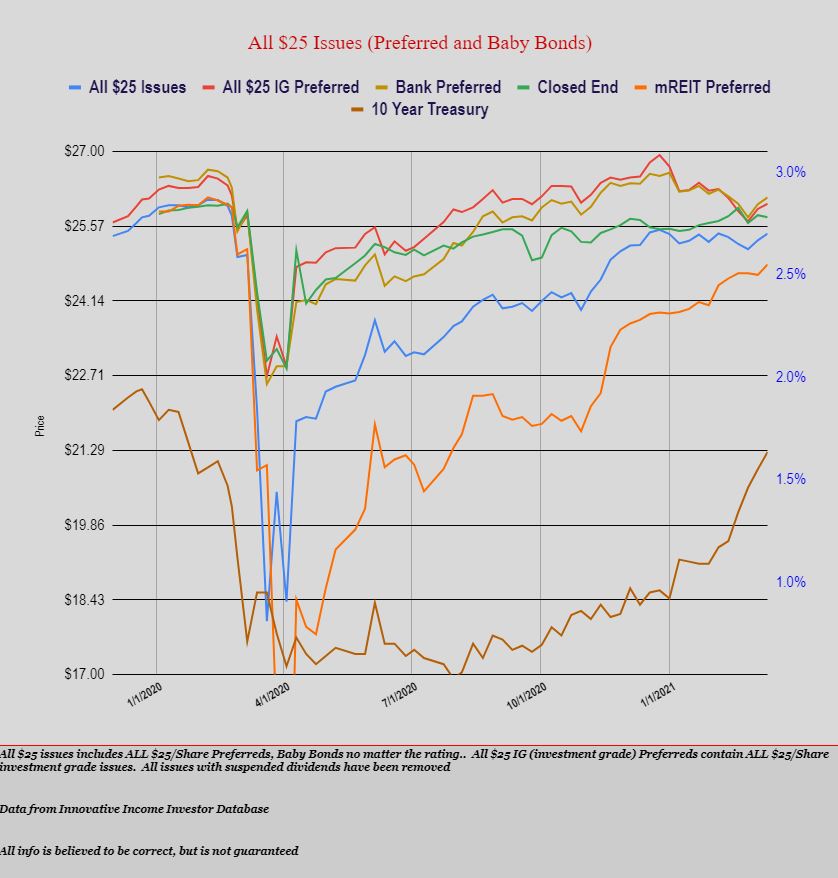 Last week we had 2 income issues announced.
BDC Oxford Lane Capital (OXLC) priced a new issue of notes with a coupon of 6.75%. This issue has not traded yet as far as I can tell.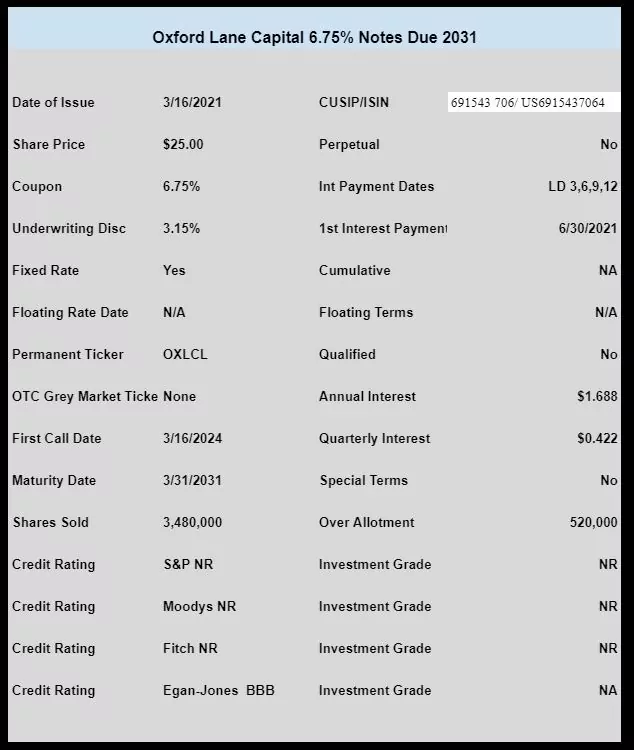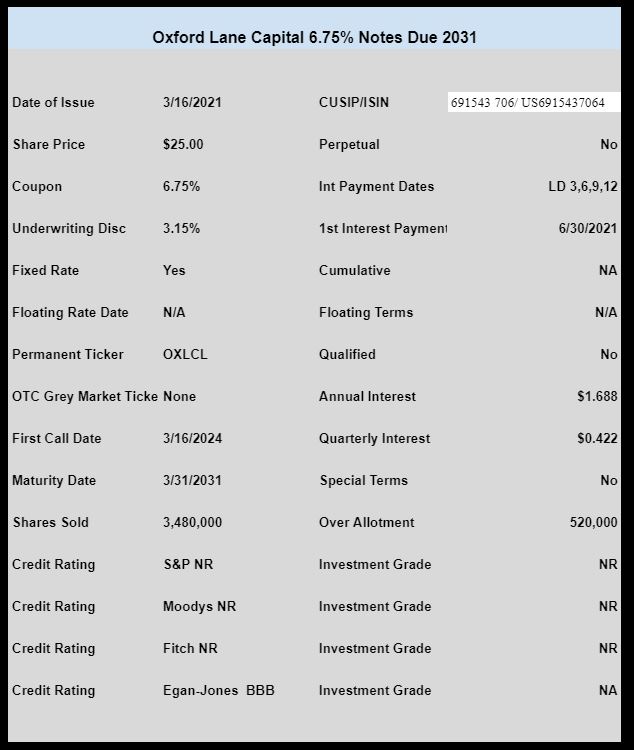 JPMorgan Chase (JPM) sold a new issue of preferred stock with a coupon of 4.55%. This issue, which is trading under OTC temporary ticker JPMJL closed last week at $25.16