Well we are going from one holiday week to the next–last week was relatively uneventful—suspect we may see more of the same, but one never knows what surprises may be in store for us.
Last week the S&P500 traded in a range of 3636 to 3711 before closing the week at 3703—a gain of only 6 s&P points on the week.
The 10 year treasury moved in a range of .9% to .97% closing the week at .96%. I am awaiting an assault on the 1% mark–but I think as long as we get the assault a few basis points at a time little market damage will be done–if we get a 1/8% (12.5 basis points) point move in a day we could have a rush to the exits in income issues (although probably short lived).
Last week the Federal Reserve balance sheet remained flat–since the numbers weren't released because of the holiday–they will be released on Monday.
The average $25/share baby bond and preferred stock moved slightly higher by 5 cents. Investment grade moved higher by 14 cents. Banks, insurance and closed end fund issues moved lower by 4 cents.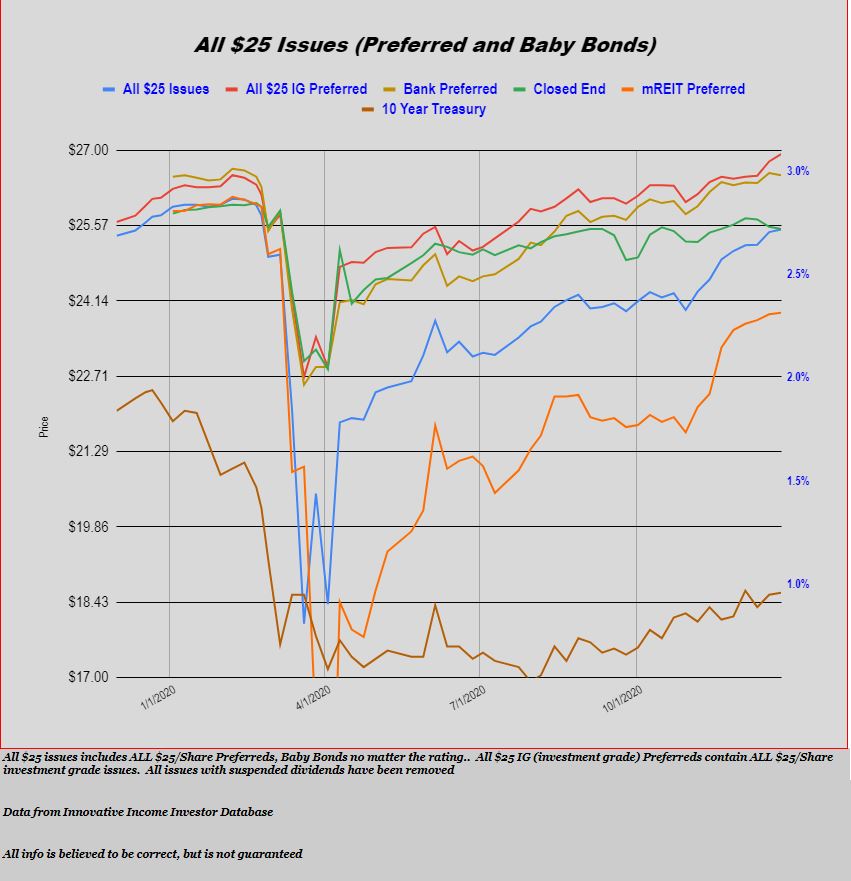 Last week we had no new income issues priced–not unusual for a holiday shortened week.