Kicking off another week with some trepidation as states around the U.S. go into various forms of 'lockdowns'. In Minnesota bars and restaurants and fitness centers will again take the brunt of the economic damage as all of them have been ordered to shut down for 4 weeks–and who knows whether it will be 4 weeks, 8 weeks or more.
The various shut downs and economic damage will be battling with the vaccine news for headlines–I wouldn't bet on a tumble in stock markets now – a surprise stimulus package could send markets steeply higher–along with interest rates.
Last week the S&P500 traded in a range of 3544 to 3629–closing the week at 3558 which is a loss on the week of near 1%.
The 10 year treasury drifted off .82% to .92% before closing the week right near the .83% level—it looks like the 1% level won't be breached this month.
The Federal Reserve balance sheet took a giant sized jump moving higher by $68 billion. The balance sheet has again reached the largest balance ever–big surprise.
Last week the average $25/share preferred stock and baby bonds rose by 1.5%-a pretty large jump. The mREIT preferreds lead price higher with a jump of near 4%. Banks were up just 1/2% with investment grade being up around 3/4%. Obvious folks are moving into the lower quality issues because those are the few issues that are trading below $25.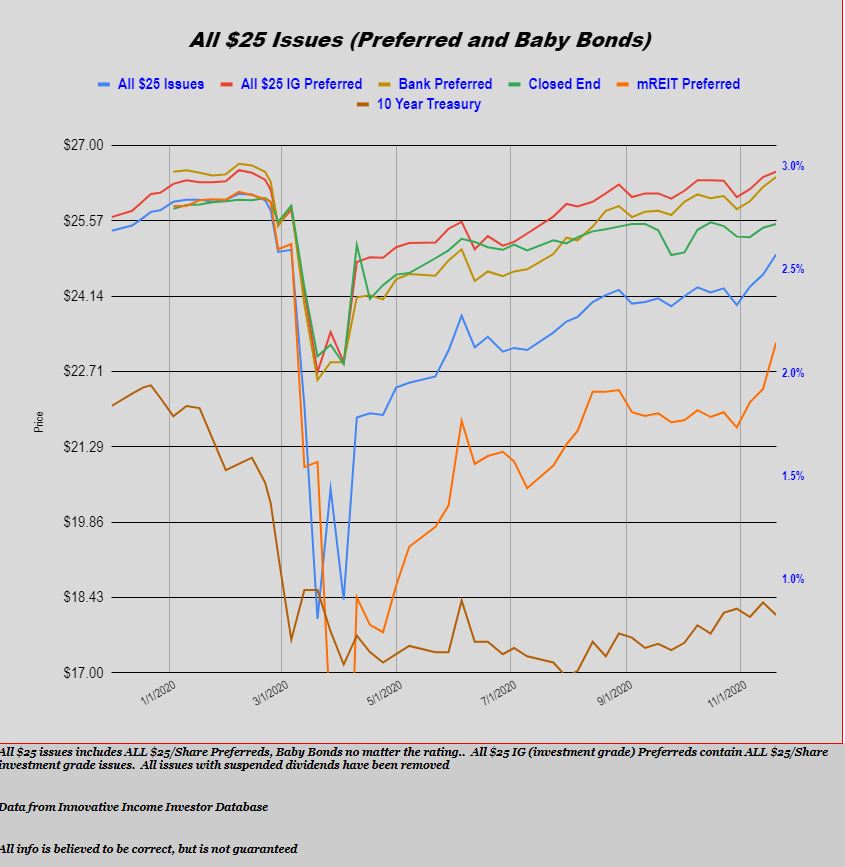 Last week we had 4 new income issues price.
REIT Vornado Realty Trust (VNO) priced a 5.25% perpetual preferred issue. The issue is trading on the OTC grey market under ticker VORTP and closed on Friday at $25.10.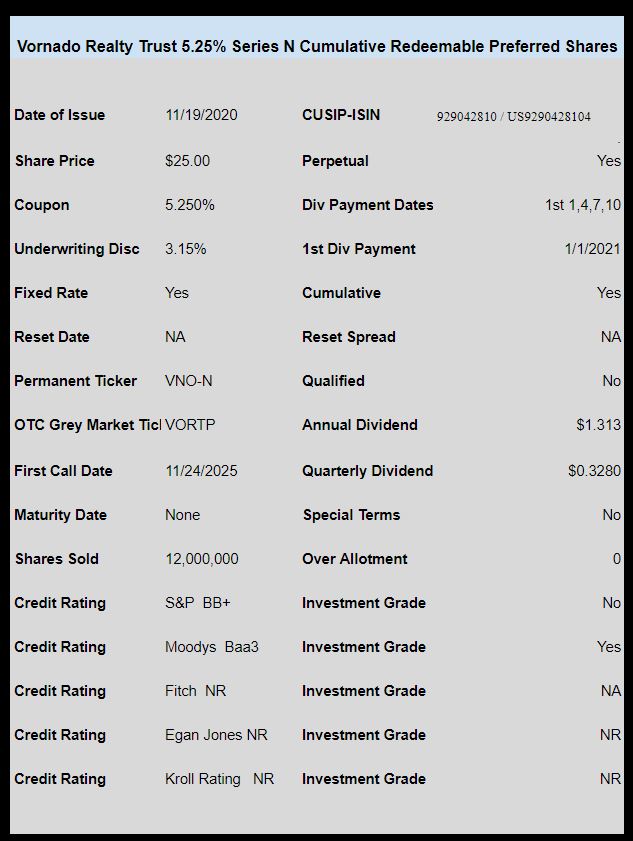 Insurance company CNO Financial Group (CNO) priced a issue of baby bonds with a coupon of 5.125%. I have not seen trading take place in this issue as of Friday–would guess it will trade this week.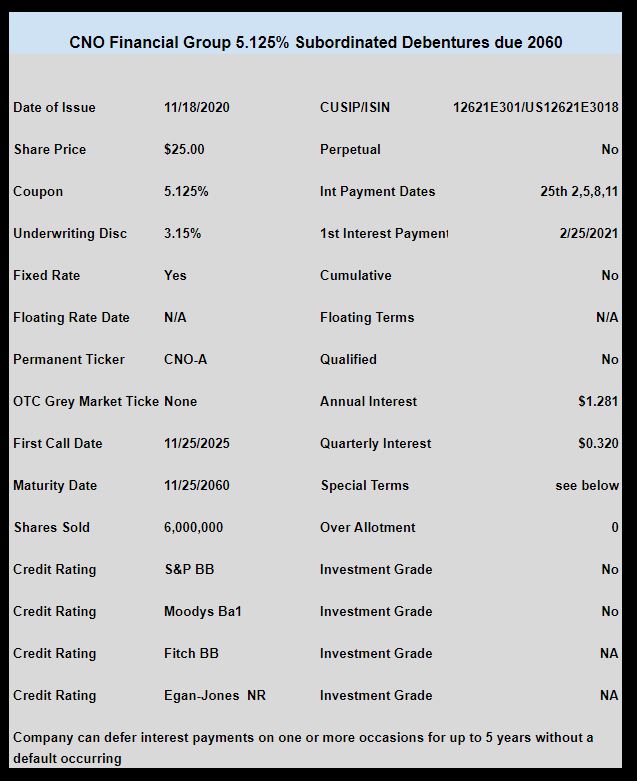 Brookfield Finance I (a division of Brookfield Asset Management) priced an investment grade issue of baby bonds with a coupon of 4.50%. No trading has taken place in the issue.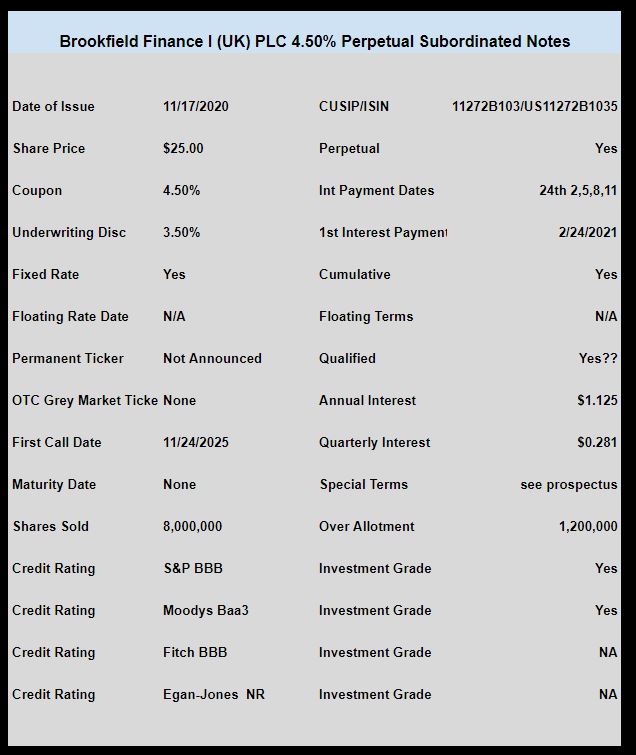 Insurance company Assurant (AIZ) priced a new issue of baby bonds with a coupon of 5.25%. This issue is below investment grade. The issue has not traded as of yet as far as I can tell. Expect trading this week.