As noted by mcg below the OTC ticker has been announced as VORTP.
Vornado Realty Trust (VNO) has priced the previously announced new perpetual preferred stock.
The coupon is 5.25%.
The issue is cumulative, but non-qualified for preferential tax treatment.
The issue is split investment grade–being BB+ per S&P (a notch below investment grade) and Baa3 per Moody's.
NOTE–this issue is large enough to call the VNO-K 5.70% issue, but the company has reiterated that the proceeds will be used for 'general corporate purposes'. Just the same one never knows.
The issue will trade today on the OTC grey market, but the temporary ticker has not been announced.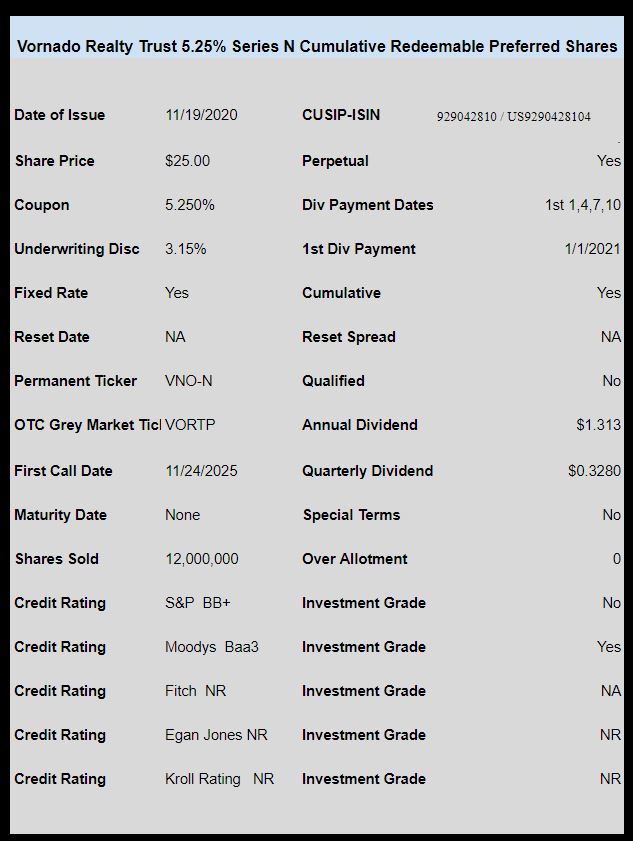 The pricing term sheet can be read here.