KKR Finance (a division of KKR & Company) has priced a new offering of $25 subordinated notes.
The 20 million share offering was priced at 4.625%.
The company intends to redeem their 2 outstanding preferred issues. The KKR-A 6.75% issue has about 12 million shares outstanding, while the KKR-B 6.50% issue has about 6.2 million shares outstanding.
The issue will not trade on the OTC grey market, but will trade on the NYSE in the next week or so under ticker KKRS.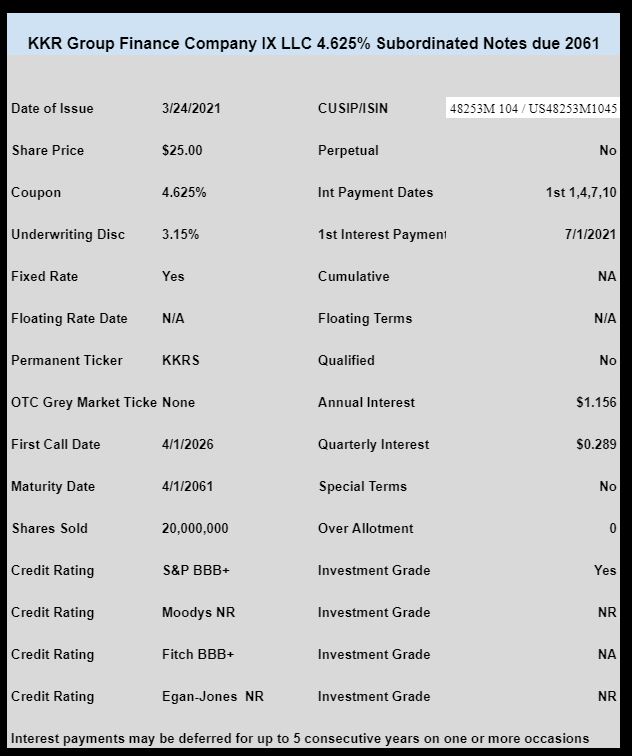 The pricing term sheet can be found here.