Financial services firm B Riley Financial (RILY) has priced their new issue of baby bonds.
The company has priced 6 million shares with a coupon of 5.50%. There are 900,000 shares for over allotment.
The company has stated that proceeds over $100 million (if any) will be used to redeem some (or all) of the 7.25% issue (RILYG) issue.
The issue is rated BBB+ by Egan Jones.
The ticker RILYK will be used for the new issue once it begins to trade on NASDAQ. There will be no OTC grey market trading in this issue.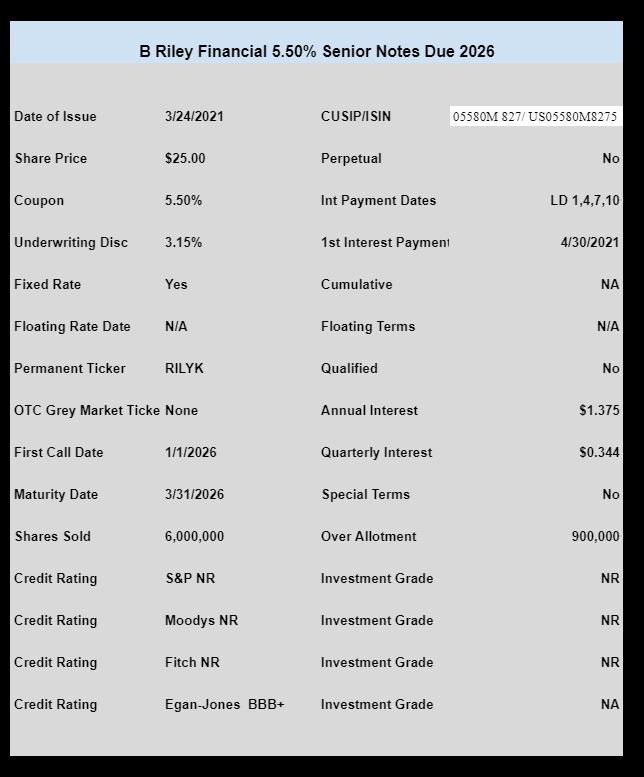 The pricing term sheet can be read here.