Below is the pricing detail on the Hennessy Advisors (HNNA) baby bonds announced yesterday.
Hennessy Advisors runs many different open end mutual funds under the Hennessy name and their revenue is derived from management fees. The company is small, but the financials are relatively solid and I may pick up a little of this issue when it hits the market in the next week or so. While the coupon is a bit below what I want to own the quality is high and the 2026 maturity should keep the share price from dipping too much if interest continue to move higher.
There will be no trading until the issue hits the NASDAQ in a week or so.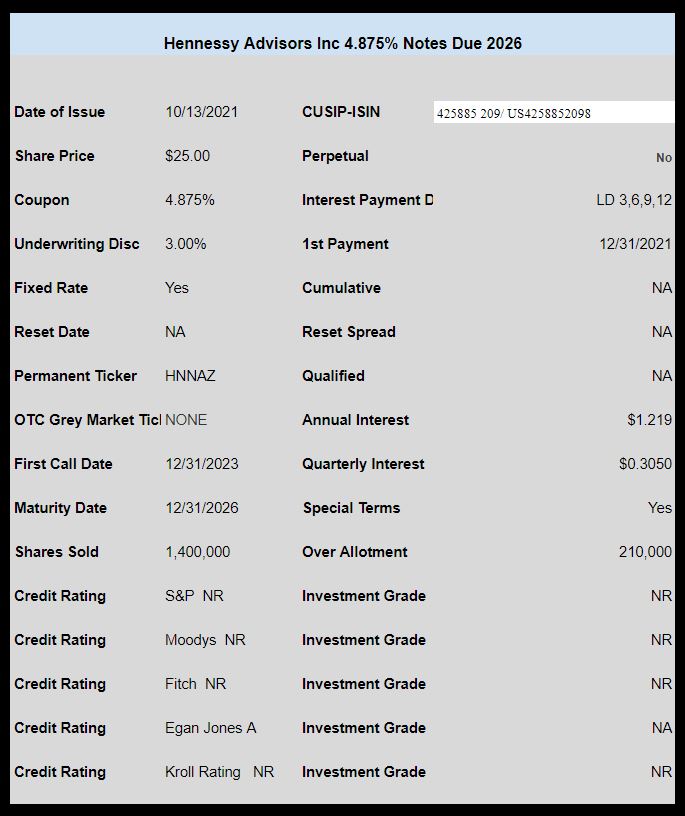 The pricing term sheet can be found here.
The company's website is here for due diligence