UPDATE–I have added the detail below from the SEC documents.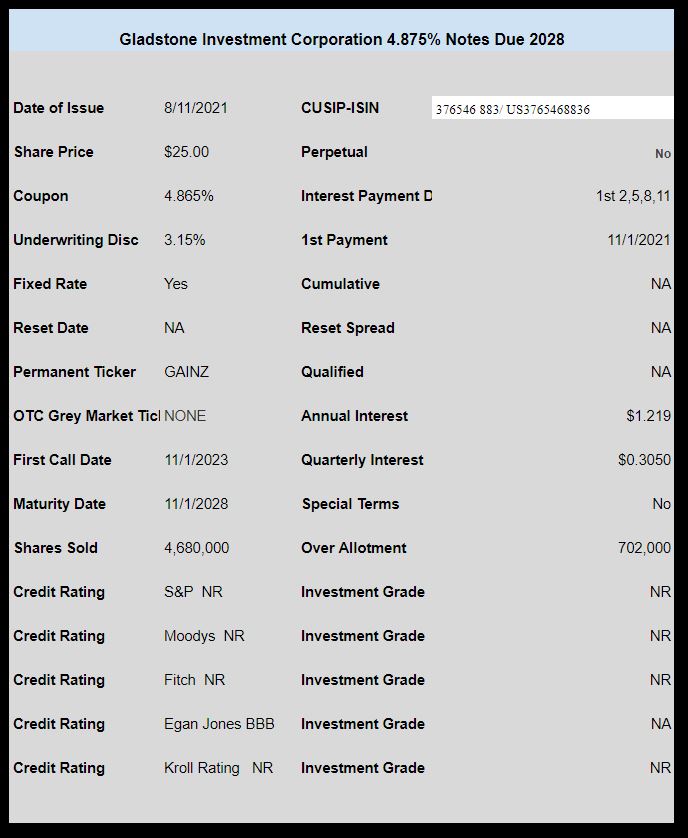 The pricing term sheet can be found here.
BDC Gladstone Investment has priced their previously announced new baby bond.
While the SEC documents are not yet posted the company priced the new issue at 4.875%.
The ticker will be GAINZ (a change from the preliminary prospectus) when the issue begins to trade in a week or so–there will not be OTC grey market trading.
The new issue will have a maturity date of 11/1/2028.
The company press release announcing the pricing can be read here.