UPDTAE–The OTC ticker is GDVKP
Closed end fund Gabelli Dividend & Income Trust (GDV) has priced their previously announced new perpetual preferred stock.
As is fitting for a closed end fund (CEF) with an asset coverage ratio of 952% (as of 9/30/2021) the new issue prices at 4.25%. The issue is rated Aa3 (strongly investment grade) by Moody's
A portion of the proceeds from this new issuance will be used to redeem the GDV-G 5.25% issue which became redeemable on 7/1.
The permanent ticker will be GDV-K when it gets to NYSE trading. The OTC grey market ticker has not been announced.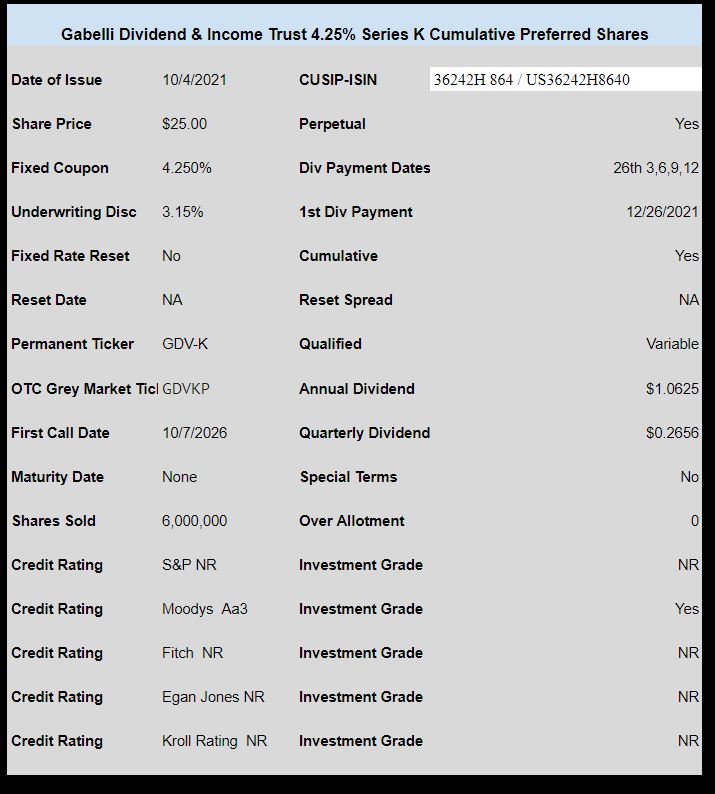 The pricing term sheet can be found here.