Non listed REIT Healthcare Trust Inc has priced a new issue of perpetual preferred stock.
The series B preferred prices at 7.125% for 3.2 million shares (with another 480,000 available for over allotment).
Healthcare Trust has a 7.375% perpetual preferred issue outstanding which can be seen here.
The issue should trade on the OTC market under HLTCP soon.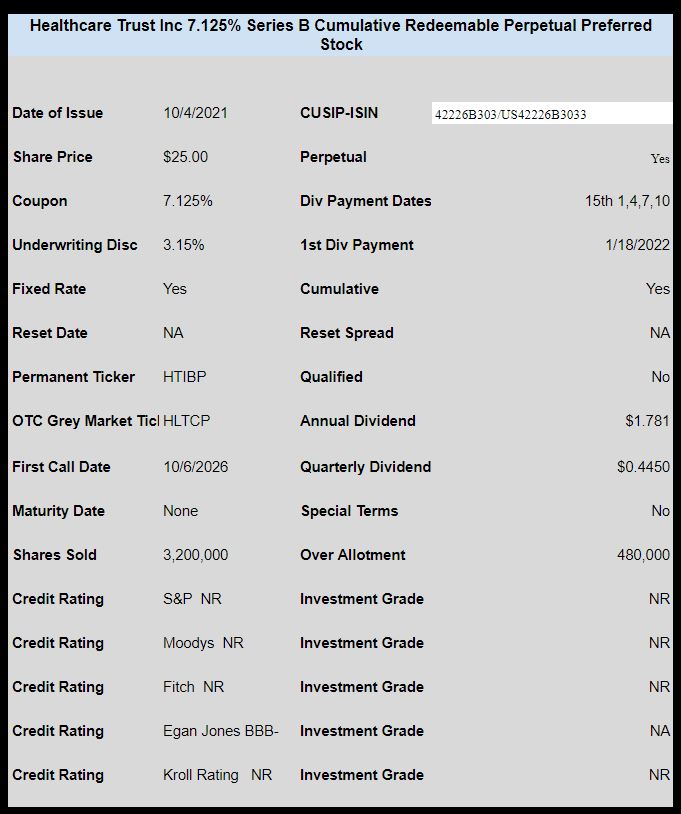 The pricing term sheet can be found here.
Gary was on this one with mbg and Bur Davis chiming in.