Real estate investment trust CTO Realty Growth (CTO) has priced their newly announced preferred stock issue.
The issue prices at 6.375%. Of course it is cumulative and non qualified which is typical for REIT preferreds. The issue is not rated.
The issue should trade immediately on the OTC grey market–unfortunately the temporary ticker has not yet been assigned. I will post the ticker when known (or likely readers will know if you follow the comments below as the day goes by).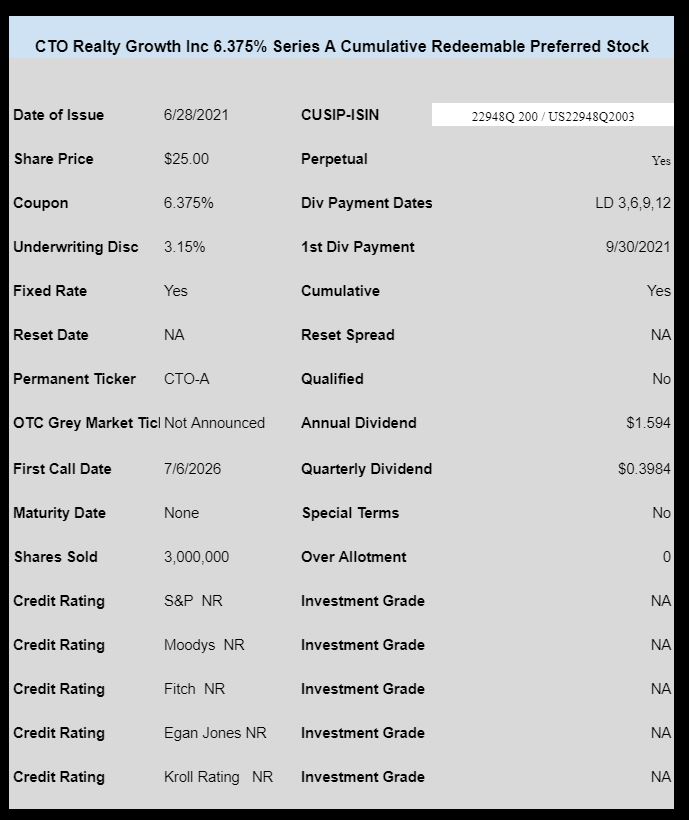 The pricing term sheet can be read here.