Chatham Lodging Trust (CLDT) has priced their new preferred stock issue which was previously announced.
The issue prices at 6.625%, is cumulative and non qualified.
The 1st dividend will not be paid until 10/15/2021–so almost 5 months to 1st payment.
This is a big issue for a modest sized lodging REIT–4.8 million shares.
While I will not be buying this new issue for a long term hold I will be looking at early price action to try to buy for what I think is a 2-3% capital gain opportunity.
The OTC grey market ticker has not yet been announced. I assume there will be OTC trading and will post the ticker when known.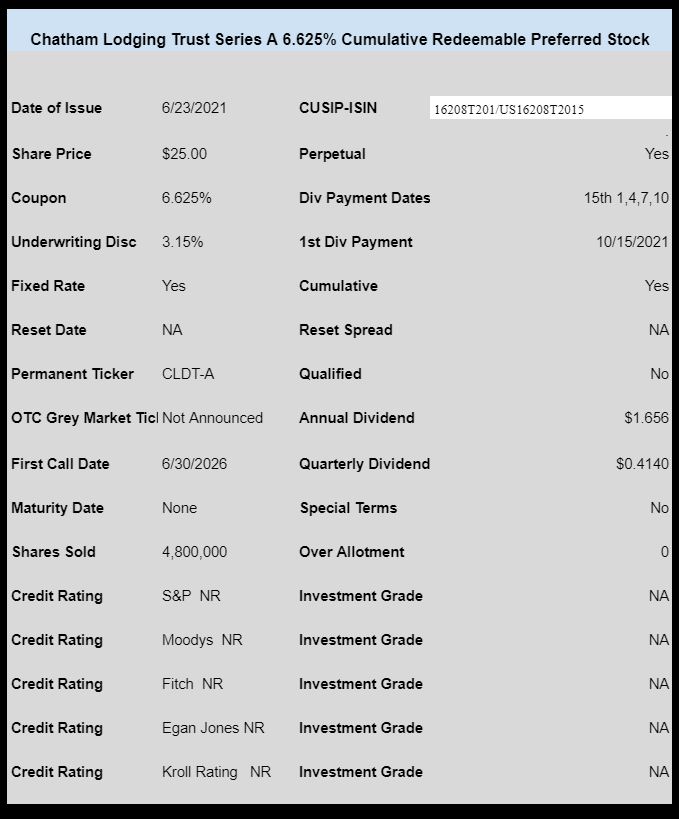 The pricing term sheet can be read here.