Hard money lender Sachem Capital (SACH) has priced the previously announced preferred stock issue.
The issue prices at 7.75% and is cumulative, but non qualified (SACH is a REIT). Egan Jones rates this issue BBB
It is noted that the underwriting discount is higher than the normal 3.15% at 4%.
The OTC grey market ticker has not yet been assigned–I will post the ticker when it is know – probably in the next few hours.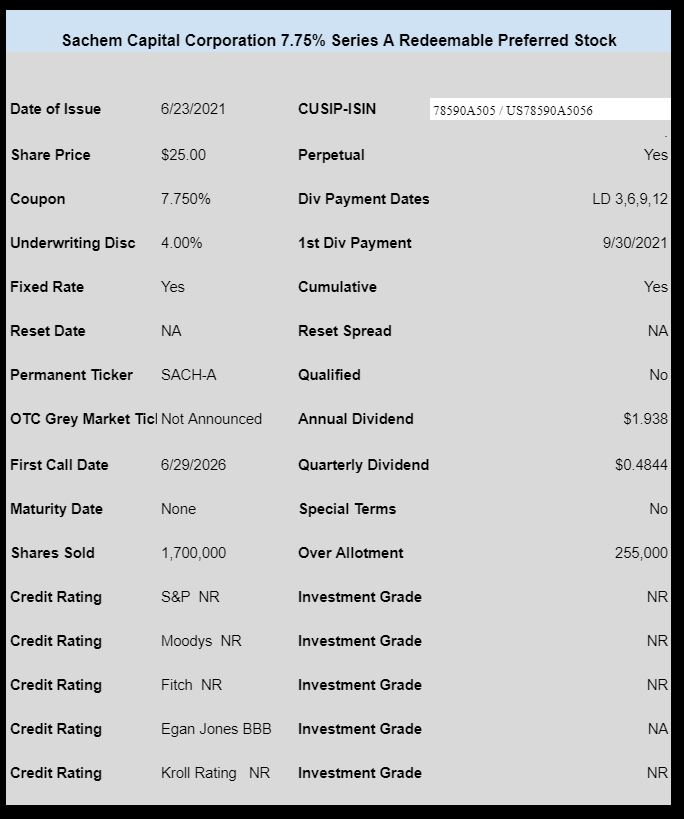 The pricing term sheet can be found here.